Advantages of a Private Education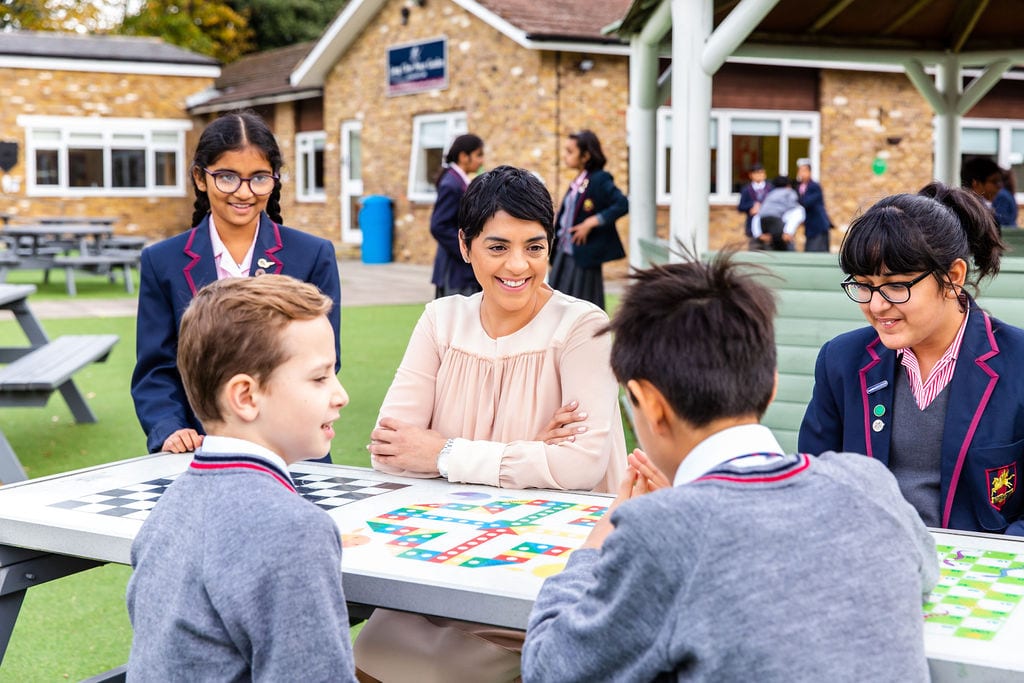 Independent Schools are renowned for their small class sizes and outstanding academic results, but there are wider-reaching benefits to a private education than just exam results, making it a sound investment in your child's future.
Research by the UCL Institute of Education (IOE) found that private school pupils earn 35% more than their state educated peers by the age of 25. Even considering socio-economic background, the wage difference was 17 per cent higher amongst privately educated children and they were 12 percentage points more likely than their state school counterparts to be starting a career in managerial or professional occupation. Read the full report here.
At Long Close School, our emphasis is on developing children holistically because education is about more than just passing exams; instilling aptitudes such as confidence, resilience, perseverance, independence and the ability to work well with other people, are equally important and, we believe, the founding principles to success.
Here are some of the unique benefits of independent education:
Nurturing environment
Key to the success of private schools is their small class sizes which naturally create a nurturing environment. Teachers have more time with each child so develop a deeper understanding of how they learn. Teaching can then be tailored accordingly, dramatically reducing the attainment gap within the classroom so that children remain confident in their ability amongst their peers and engaged with learning.
Attainment
The academic rigor of private schools produces outstanding academic results. In addition to this, Long Close teachers undertake comprehensive assessments of their pupils from day one and implement bespoke intervention strategies regularly to ensure children are achieving their full potential.
Extra-Curricular
A private school is not limited to the national curriculum, so children are provided with additional opportunities designed to challenge them in all areas: sport, music, drama and extra-curricular.  With a focus on participation, enjoyment and achievement, these opportunities help to develop a sense of resilience, leadership and personal self-esteem in the children.  At Long Close we prize opportunity, happiness and the development of character.
Uninterrupted Education
The global Covid-19 pandemic has highlighted how important it is for children to continue learning, whether they are at home or in school. The benefits of routine, learning and connection to friends and teachers is essential to a child's wellbeing. At Long Close School, every child from Year 3 and above receives their own laptop for schoolwork, so learning continues wherever they are.
Exemplary Behaviour
Good behaviour, in and out of the classroom, is evident at Private Schools because expectations are set high and children are required to treat everyone, including staff and pupils, with respect at all times. A disciplined and calm classroom creates the optimum learning environment.
Specialist teaching
Private schools attract outstanding teachers because of the favourable work environment, including pupils' behaviour.  Teachers tend to be highly qualified specialists in their field, so it is easy for them to identify children showing natural aptitude in a particular subject and provide suitable extensions to their learning. Being closer to the children, teachers also experience fulfilment from making a tangible difference to a child's academic success and character development.
Communication Skills
Learning to relate to someone in authority is a life skill that will serve pupils throughout school and beyond. The additional time a private school teacher has naturally makes them more accessible, and pupils develop a confidence in approaching them and asking for help; this creates a nurturing relationship built on trust. Debating is also popular within private schools. Pupils learn how to challenge ideas, explore ethical questions and develop critical thinking; they also learn the skill of listening to the opinions of others.
Good Citizenship
Private schools develop good links with community charities and organisations, providing pupils with an opportunity to experience the joy of making a positive difference in their local areas. Children exposed to this type of activity learn that their actions can have a positive impact on another person's life: an understanding that they carry into life beyond school. Last year, Long Close Pupils supported Slough Food Bank, Macmillan, Alexander Devine and Children in Need.
 If you are deciding which school to choose for your child, Long Close is one of the top choices for parents looking for a small, nurturing school, where their children will be happy, make outstanding progress and become the very best versions of themselves.
Read more comments from parents here.
Please book a space on our next Virtual Open Morning. For full details,  click here, or phone 01753 520095.