Five things to ask when visiting a secondary school open day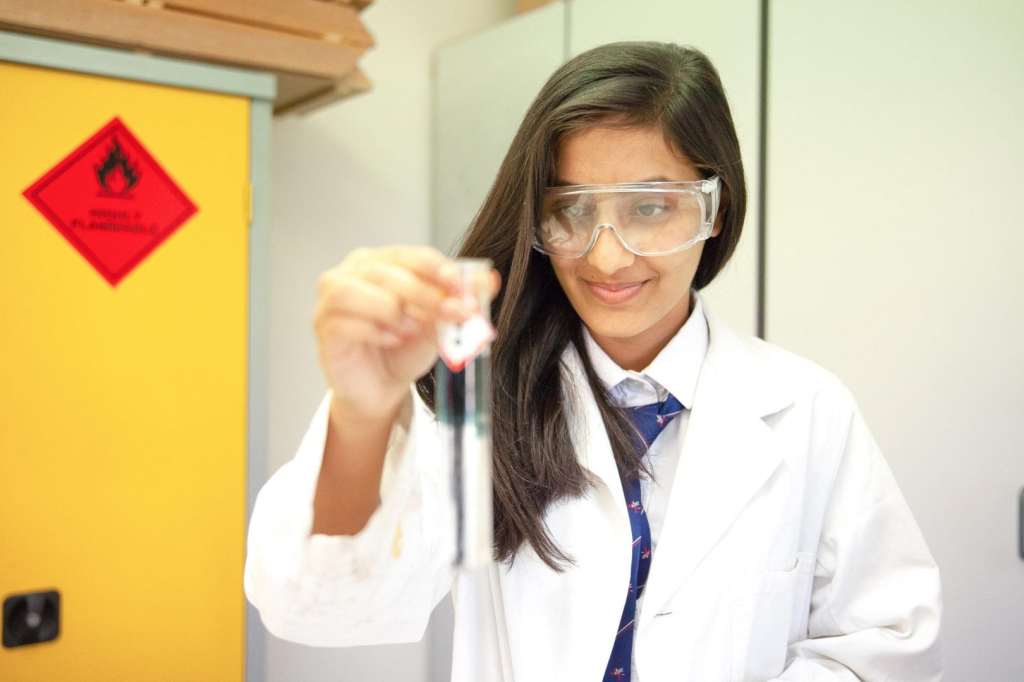 At Long Close – a private school in Slough – our ethos on learning extends beyond the classroom. Our outstanding academic programme is paired with a broad range of extra-curricular activities designed to encourage children to aim for higher things (which is also our school motto).
We hold a regular calendar of open days and events covering the nursery, prep school and senior school (often referred to as secondary school), which are designed to give both parents and children a real sense of what it's like to be a part of our community. During these events, you will have the opportunity to see our school in action and to meet our Head, teachers and pupils.
If you haven't been to a school open day before, here are five things to consider finding out in order to help you feel more prepared.
1. Ask about class sizes
Understanding how many children are in each class can help you to gauge how your child will be educated – and you can work out how well the teacher is likely to get to know your child. Smaller class sizes will enable teachers to focus more time on getting to know every child in their class very well, which can make all the difference for your child's school experience.
Take into account that some subjects may have different ratios, based on the needs of the subject. For example, Physical Education may have a higher number of pupils to teachers, while subjects like English or Science may be divided into smaller groups.
2. Ask about parent-teacher communication
As a parent, you want to feel there is someone to talk to if you have any concerns about your child's progress or wellbeing. That's why open mornings are a great time to ask about opportunities to discuss any requirements or concerns with your child's teacher, in order to help you feel comfortable that your questions will be addressed quickly.
It can also be helpful to understand how the school communicates with parents. Do they have a weekly newsletter? Do they send emails or text messages about school activities? Are they on social media? Is it easy to speak to the Head of Nursery/Prep/Senior school?
3. Ask the pupils what they think
Open mornings often involve both staff and pupils so use this opportunity to learn about the school by asking the pupils about their experiences.
You might want to ask about their day to day learning or their own specific achievements. What do they like the most? What have they had fun learning? Have they enjoyed any trips? What do they think of their teacher? Be prepared for some honest answers!   
4. Ask about wrap around care and after school clubs
For busy parents, having the option of an early drop off and/or later pick up time can make all the difference. Ask what options are available and how much they cost. Even if you aren't intending to be late, it can be reassuring to know what might be available if you are delayed for any reason.
Schools may also provide a range of extra-curricular activities after school – known as after school clubs. These range from sports and games through to further learning opportunities such as thinking skills and the Duke of Edinburgh Awards Scheme. Ask for a current list of clubs to give you a feel for the options that might be available.
5. Ask how the school challenges high achievers and supports those who require extra help
If your child is particularly able or in need of extra support in the classroom, then this is a very important questions to ask. Ensuring that your child receives the support he or she requires is vitally important. Every school will have a different support system, so it's important to see how this system would work for your child as an individual. It also helps to reassure you that the school understands any specific requirements and will support your child in reaching their potential.
At Long Close, we get to know your child's strengths and weaknesses so that we can adjust our teaching approach accordingly. There may be times when your child needs some additional support or we may identify that your child is gifted and talented so they need to be challenged and inspired to reach their full potential.
We hope that you will find these tips useful when choosing the best school for your child. Depending on whether you are looking for a preparatory school position, or attending a senior or secondary school open evening, you can tailor the questions to ensure that you get the information you need. While you are at the open event or on a private visit, be sure to ask any questions you might have about the admissions process and check deadlines for application forms. It's important to remember that the best judge of which school to choose is most likely to be your child. Ask whether a taster session is included as part of the admissions process and at which stage it is offered.
Please do book a space on our next Virtual Open Morning and meet our Headteacher Miss K Nijjar and our Senior Teaching Team. BOOK HERE.
In the meantime, please watch the welcome video below from our Headteacher, Miss Nijjar.