Celebrations for students on GCSE Results day 2018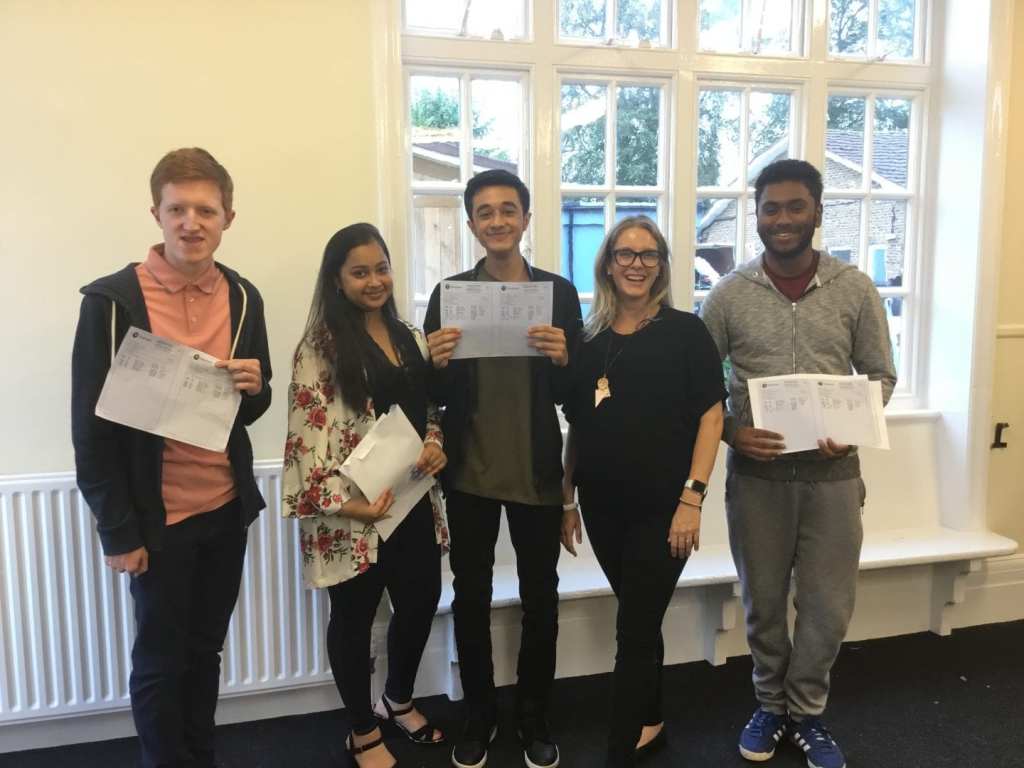 Pupils at Long Close School are celebrating their GCSE results today having significantly outperformed their peers nationally.
Almost half of all grades exceeded 7+ – or A**/A compared to 20.5% nationwide. Further, 92.3% of grades were 4+, equivalent to a standard pass up to A**, compared to 66.9% nationally. 38% of pupils achieved a grade 7 or above in English Language and also in Mathematics, compared to 14.1%  and 15.8% nationally.
In addition there were some outstanding individual performances including Janmeet Singh who achieved grade 9 in Mathematics and grades 9 and 8 in Combined Science. Head boy, Arun Ramtale achieved double 9 in Combined Science and A* in ICT. Faisal and Mahwish Ibrahim both achieved double 9 in Combined Science and A* in ICT while head girl, Varshini Devi, Nidhi Gohil and Humza Hayat achieved grade 9 in Fine Art.
David McCarthy, Deputy Head and Head of the Senior School, added: "It has been a nervous wait for the pupils who sat their examinations this year, particularly as they faced the challenges of GCSE reform making examinations even more demanding.
"I am proud of what the pupils have achieved and they deserve every success. Today's results are just reward for the efforts which have been applied by pupils to their academic studies. Of course, none of this would have been achieved without the dedication of our staff and the support of our parents. My congratulations go to all of our Year 11 pupils and I wish them every success as they take their next steps into A Levels and beyond."
The results are testament to the school's focus on improving the proportion of top grades and reflect progress since the Senior School opened in 2006. Pupils are taught by subject specialists in classes of around a dozen children. Overall, English, Maths & Science departments achieved a pass rate of 91% at grade 5+ and a significant proportion of pupils surpassed their baseline Year 7 forecast by a huge margin across the board, exemplifying the school's ability to add value to pupil progress.
Published on: 23rd August 2018