Corporate donation tops up charity fundraising effort by Long Close School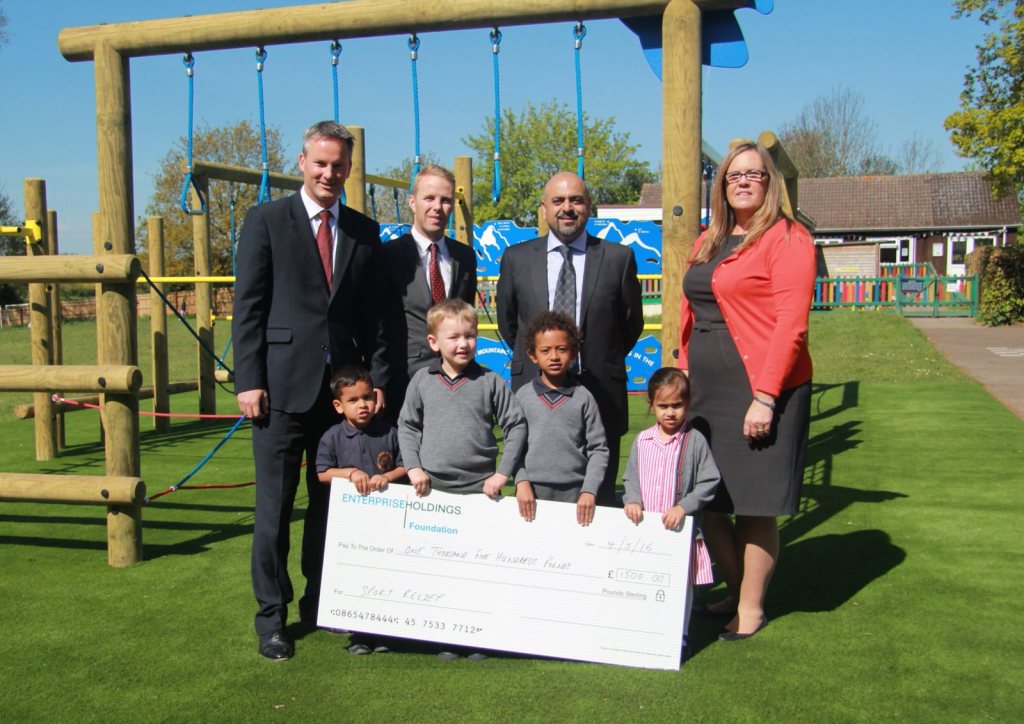 Pupils at Long Close School in Upton, Slough, have been presented with a generous £1,500 donation from Enterprise Rent-A-Car to increase their recent charity fundraising efforts to nearly £4,500.
Mr Ravi Sardana, the parent of a child at Long Close Nursery, applied for the additional donation via his workplace: "I knew that the children across the School were working hard to raise lots of money so I wanted to help as much as I can. Through work, I knew that Enterprise Rent-A-Car would consider giving a charity donation to help the School's efforts and I'm very grateful for their generosity."
Mr Sardana and Mr Nick Taylor from Enterprise Rent-A-Car presented the cheque to Mr Brendan Pavey, Headmaster, and Mrs Sarah Harris, Head of Early Years, at Long Close School, who were joined by children from the Nursery and Reception classes.
Speaking at the event, Mrs Harris said: "The children from Nursery right through to the Senior School had great fun getting involved in fundraising activities on Sport Relief Day in March. They raised an amazing amount of money to help those in need and we'd like to thank the children, staff and parents for making it such a special day. And a big thank you also goes to Mr Sardana and Enterprise Rent-a-Car for their additional support."
As part of this year's Sport Relief effort in March, children at Long Close set up their own stalls and helped raise money for two worthy causes – The Global Fund for Children and Sport Relief. Across the School, each class took part in a variety of dances and sporting activities and it was wonderful to see the Senior School joining in the fun by volunteering to do a 10 minute exercise routine with a number of the Prep school classes. Through all of these activities, the pupils raised an impressive £2,850 for the two nominated charities.
Published on: 4th May 2016