Prep School ready to step back in time for the week!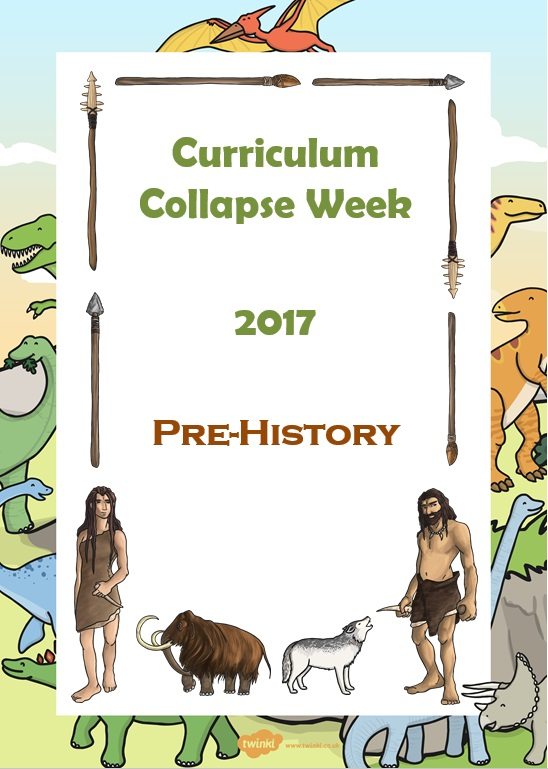 It's finally here! Curriculum Collapse Week has arrived for Years 1-6 and this year's theme is Pre-history. Exciting lessons have been planned for the week, including the incredible world of the awe inspiring dinosaurs for younger year groups and the work of Charles Darwin and his study of evolution and inheritance for the older year groups. The children will also follow in the footsteps of Mary Anning and other great minds as they become archaeologists and palaeontologists for the week! In art lessons, they will try cave paintings and other techniques to learn how our ancestors expressed their ideas.
Linking in with the tribal feel, we are delighted that on Wednesday we will be visited by Ollie Tunmer – a former cast member of Stomp – who will be running 'body percussion' workshops throughout the day!
On Friday we will be putting all our work on display in the classrooms so parents will be very welcome to have a look at their child/children's work at the usual pick up times.
We're looking forward to having a fun and informative week!
Published on: 6th February 2017