Long Close Community Group Donate to Slough Food Bank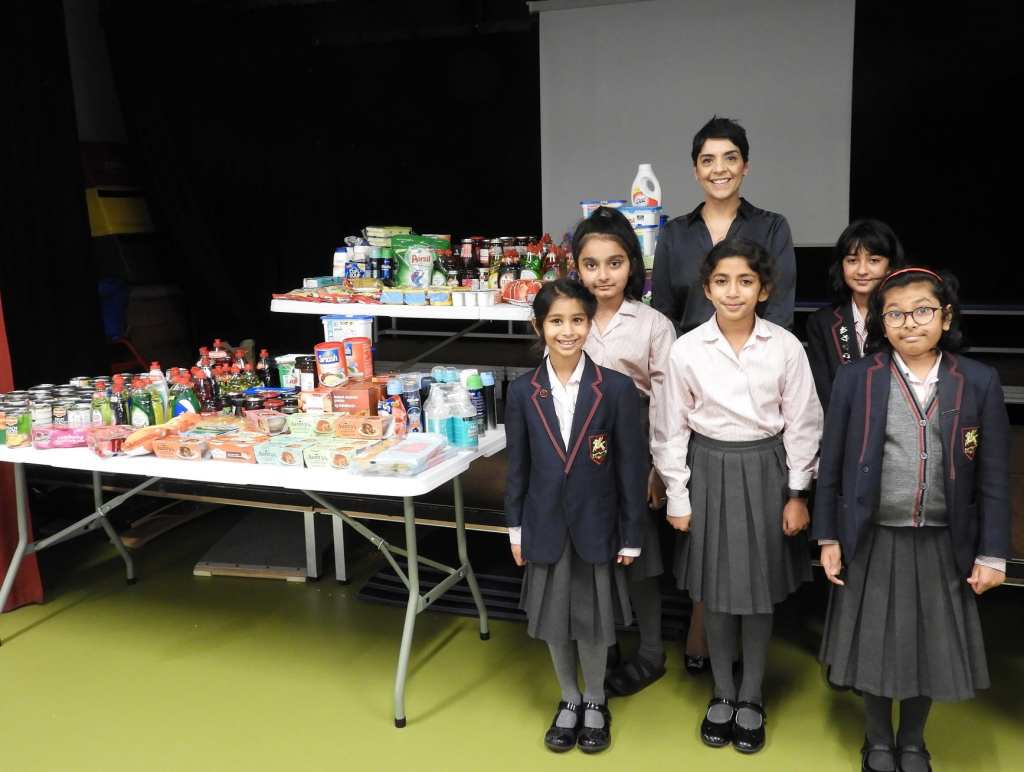 During the last few weeks of term, Long Close School's Community Service Group organised a collection of food and household items for Slough Foodbank.
Using the suggested shopping list for October, which is issued by Slough Foodbank, the Team collected essential items such as laundry tablets, washing-up liquid, tinned fruit, instant mash and jam. The donation was made on Friday 16 October to coincide with Harvest Festival.
The Community Service is a weekly enrichment group in the Prep School that leads the school in a number of key fundraising projects and is committed to raising awareness about good causes in the local community.
Miss K Nijjar, Headteacher, said: "I am always so proud of how enthusiastic the children are when they are given a project like this. As part of the weekly enrichment club, we want pupils to experience how their actions can have a positive impact on others and also their own sense of wellbeing. As part of this project, they have learnt additional skills such as the importance of leadership, problem-solving, collaboration, time management and communication."
Harvest Festival is one of our oldest traditions, but do you know where it came from and what other traditional festivals we hold in the UK. Read more about it here.
To attend our next Virtual Open Morning, BOOK HERE.
Published on: 21st October 2020