Long Close Pupil Secures Conditional Offer from Eton College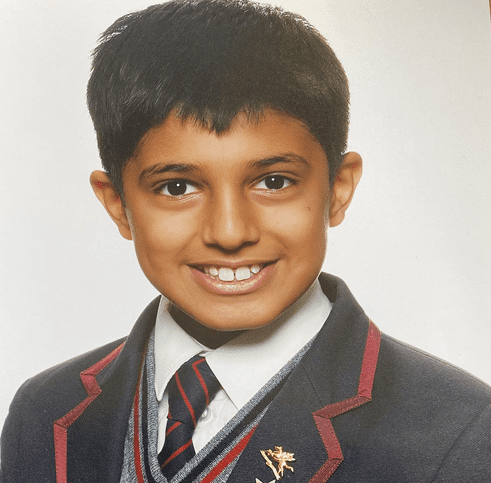 Long Close School pupil, Josh Varaitch, has received a conditional place at the prestigious Eton College, following his successful Year 6 assessment. Josh is expected to join the September 2022 cohort.
This summer, Josh will leave Long Close school after successfully passing his 11+ Plus exam. His departure marks the end of eight years at the co-educational, independent school, where he joined as a three-year-old Nursery pupil in 2012.
Josh says, "During my time at the school, I have made close friends and loved playing sport; especially representing the school in football and cricket. I have also enjoyed all my subjects because the teachers have been great.
"I am excited about starting Eton College, but will miss Long Close and would like to say thank you to everyone."
In his free time, Josh is a talented cricket player, playing for both the school and County. He is also learning to play golf. When it comes to relaxing, Josh puts his creative flair into building Lego spaceships and playing computer games with friends.
Josh will be the first member of his family with aspirations for Eton College, a fact his mum is very proud of.
Mr and Mrs Varaitch say, "Josh is the boy he is today because of the nurturing environment of Long Close. It is the reason we chose the school. We felt he would benefit from the small classes and the well-rounded education it provides, which includes sports and pastoral care.
"Being part of the Long Close School family has been thoroughly enjoyable for us. Our son has benefitted greatly from the one-to-one teaching and has also thrived from having close interaction with a number of friends who spur each other on, both in education and sports.
"We started looking at secondary education for Josh in year 4. As well as deciding to sit the local 11 Plus grammar school exam, we also investigated applying for Eton College. We are very proud of Josh and what he has achieved."
Mr and Mrs Varaitch also expressed their gratitude for the help and guidance received from Josh's teachers throughout his time at Long Close. The advice from staff within the Prep School, and the Director of Sport, has been fundamental for the family when making decisions about Josh's education.
Long Close Headteacher, Miss K Nijjar, says, "The whole team at Long Close is delighted for Josh. He has been an excellent ambassador for the school, and it has been wonderful to see him flourish throughout his years at Long Close. He and his family will be greatly missed, but we wish him all the best for his future and look forward to seeing where his talents take him."
Long Close is currently running a series of popular Virtual Open Mornings for parents who would like to find out more about school life. These are hosted by Headteacher, Miss Nijjar using Zoom technology which is available on laptops, tablets and mobile phones.
If you would like to book a place on our next Virtual Open Morning, please email admissions@longclosschool.co.uk or call 01753 520095.
Dates for the next VOMs are:
24th June at 10:00am
29th July at 10:00am
Read more about our Virtual Open Mornings here.
For more information about Long Close School visit www.longcloseschool.co.uk or call 01753 520095.
Published on: 15th June 2020