Long Close Pupils Celebrate Outstanding GCSE Results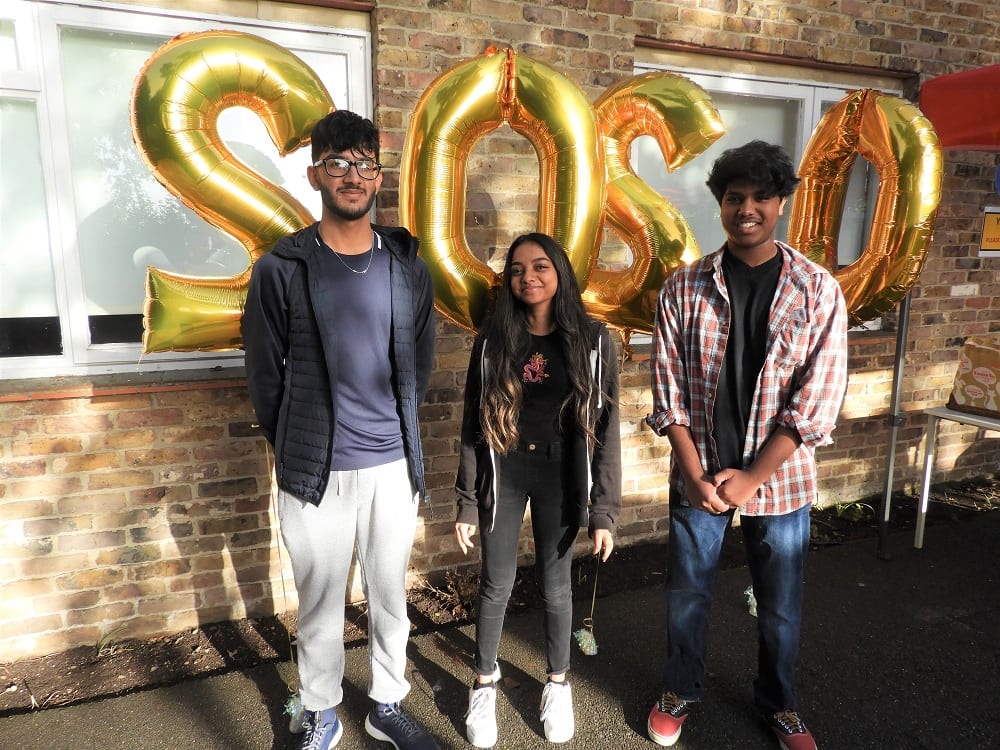 Long Close students are celebrating outstanding GCSE results this year. 99% of the grades achieved were Grade 5 and above across all papers while  86% of pupils achieving Grade 6 and above in all subjects.
Miss K Nijjar, Headteacher said: "Despite the challenging times of Lockdown, our pupils have shown incredible resilience and adaptability. We are so proud of how hard they worked, and these incredible results are a testimony to the commitment of pupils and teachers to maintain high standards of education, whatever the circumstances.
"Our small class sizes enable teachers to understand their students as individuals and provide bespoke support to ensure every child progresses. As well as online lessons, teachers regularly checked in with students throughout Lockdown to see how they were doing from a wellbeing perspective. We were delighted when our Voice of the Student survey revealed that 89% of students felt that the key elements which make online learning successful were being delivered effectively.
"In the face of the Covid-19 adversity, I can honestly say that our staff team and pupils rose to the occasion. As a school, we have used this time positively and made some exciting changes to our provision that will start in September."
Other highlights from the results include:
100% of all pupils achieved grade 5 and above in English and Maths
100% of all pupils achieved grade 5 or above in 8 or more subjects.
English Language
65% pupils achieved Grade 7 and above
35% pupils achieved Grade 8 and above
Maths
59% pupils achieved Grade 7 and above
47% pupils achieved Grade 8 and above
Triple Science
100% students achieved Grade 7 and above in all Triple Science papers
80% achieved Grade 8 and above in Chemistry
60% achieved Grade 8 and above in Biology
Computer Science
80% pupils achieved Grade 6 and above
Top performing students:
Abhinav Chakravarty –   10 GCSEs             8 Grade 9; 1 Grade 8 and 1 Grade 7
Layla Patel, Head Girl    10 GCSEs             2 Grade 9 and 8 Grade 8
Sunpreet Multani            10 GCSEs             5 Grade 9; 3 Grade 8; 1 Grade 7 and 1 Grade 5
Avneet Bains                     9 GCSEs                 1 Grade 9; 6 Grade 8; 2 Grade 7 and 1 Grade 6
Other Key achievements include:
49% of students achieved Grade 9 in one or more GCSEs
76% of students achieved Grade 8 in one or more GCSEs
Average of Grade 7 across entire cohort and all subjects
52% of pupils took 10 GCSEs
Although Year 11 children were unable to take GCSEs this year, Long Close School replaced the exams with its Inspiring Futures programme. The Programme started in the Summer term and focused on non-academic character developments such as leadership, communication, teamwork, creativity and emotional intelligence. The programme proved so successful that it will now form part of the Year 11 curriculum moving forward.
From September 2020, Long Close School is also launching two additional initiatives designed to provide students and families with the best possible support in all circumstances. This includes all students in Year 3 and above receiving free laptops during the academic year of 2020/2021.
A new wellbeing initiative will also be starting in the School from September. AS (Affective Social) Tracking is an adolescent mental health tracking tool that enables schools to identify pupils' hidden risks early. This equips teachers with targeted action plans to reduce pupils' mental health and wellbeing risks and is part of Cognita Schools' global commitment to putting mental health and wellbeing at the centre of a well-balanced education.
According to the Mental Health Foundation, 50% of all mental health conditions begin by the age of 14. During this time, children and young people spend more waking hours in school than anywhere else.
Evidence shows that a proactive focus that equips all young people to understand and self-regulate their own wellbeing impacts positively on their personal development and academic success. Wellbeing is the foundation of a Cognita Education and integral to our overall purpose of 'Providing an inspiring world of education: building self-belief and empowering individuals to succeed'.
Long Close School is holding Virtual Open Mornings on the following dates:
Saturday 19 September at 10.00am: Year 3 – Year 11
Wednesday 23 September at 10.00am: EYFS and KS1
Friday 9 October at 10.00 am: All Key Stages
Friday 20 November at 10.00 am: All Key Stages
To register your interest in any of the above, please email admissions@longcloseschool.co.uk or call 01753 520095.
Published on: 20th August 2020