Long Close School focuses on Wellbeing as Children Return to Classrooms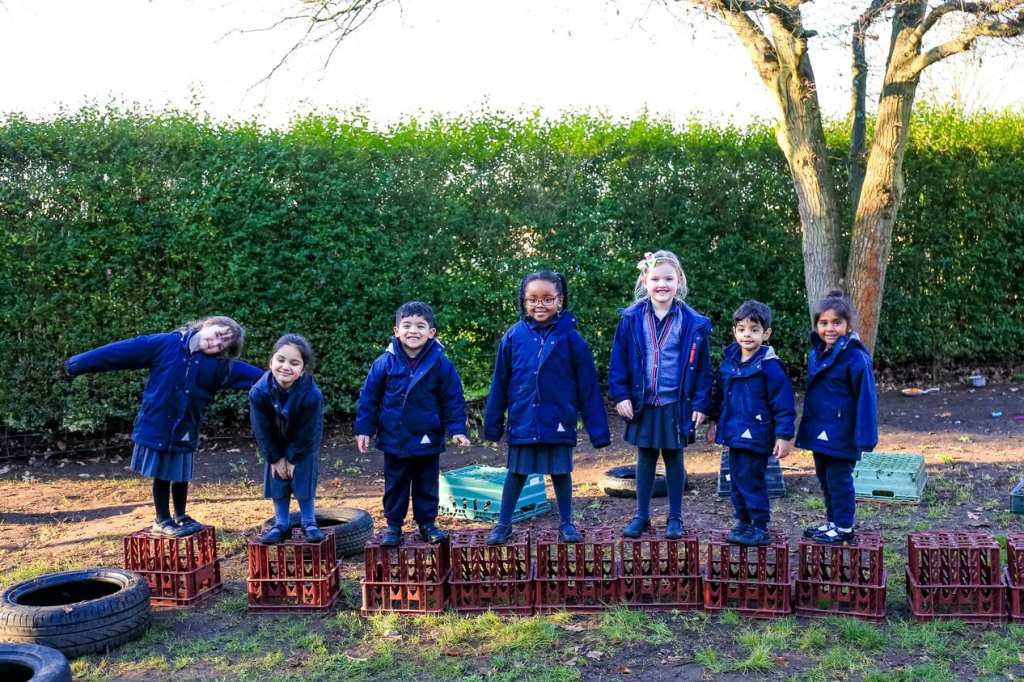 Long Close School reopening
As children begin a phased return to the classroom this week, Long Close School, Upton Court Road, Slough, is providing extra support in the curriculum to help pupils deal with the emotional and social impact of lockdown.
Long Close is reopening its doors this week for all children in Reception and Year 6 and is planning for further year groups to return as soon as the Government allows.
"We have a huge emphasis on health and safety measures," says Miss K Nijjar. "Clearly these are incredibly important but equally urgent is the need to adjust our curriculum in light of the emotional strain that Coronavirus has created – both during lockdown and as we all adjust to the new reality of ongoing restrictions post-lockdown. Students will return to a different school than the one they left in late March and the curriculum needs to reflect this."
To aid the process of reopening for families, Long Close has published a clear guide for parents on how the reopening will be managed, what to expect and how to support their children. The Guide can be found here. As part of the global schools' group Cognita, the Long Close has benefited from the experience of sister schools in other parts of the world, some of which have already returned to school.
Throughout lockdown, Long Close has delivered a comprehensive, highly structured programme of online learning, including face-to-face sessions with teachers and peers using online platforms. This programme will continue for the Year Groups that were not included in the Government's plan for a phased reopening.
"In response to lockdown, we revolutionised how we deliver education and we will apply this same level of energy and commitment to reopening," says Miss Nijjar. "Our teachers are working very hard to ensure a smooth transition as our students begin returning, and that includes a renewed emphasis on wellbeing."
Miss Nijjar continues: "As educators, we need to be very mindful of the impact Covid-19 has had on our pupils and we need to help support them through our teaching wherever we can."
Long Close School's plan for reopening includes:
Ensuring the curricular offer evolves over time – starting with the core components and gradually shifting towards a broader and more holistic curriculum
Ensuring children are not overloaded with content whilst routines are re-established
Ensuring a range of social and emotional needs are catered for, following the period of home-based learning
Ensuring opportunities and lessons for students to discuss, digest and reflect on the situation and their feelings about the future
For more information about Long Close School, visit www.longcloseschool.co.uk or call 01753 520095. If you would like to arrange  visit to Long Close, either virtually or in person, please email admissions@longcloseschool.co.uk or call the above number.
– ends –
About Long Close School
 Long Close School is Slough's only independent school providing education for children aged 2-16 years. It is classed as 'Outstanding in All Areas' by SIS Inspectors and children achieve excellent academic results. At Long Close, we believe in preparing our students to make a difference in today's world, which is guided by our core values: family values, individualised learning, and inspirational teaching. In delivering a connected experience, students find their strength and their own unique leadership style, which is supported through educational excellence, character development and nurturing global citizenship.
 About Cognita
Launched in 2004, Cognita is an extraordinary family of diverse yet connected schools spanning nine countries. Cognita shares one common purpose: to create an inspiring world of education that builds self-belief and empowers individuals to succeed. With 77 schools in Europe, Latin America and Asia, Cognita employs over 7,500 teaching and support staff in the care and education of more than 50,000 students. Together, Cognita schools provide a uniquely global education that goes beyond grades to develop all-round academic excellence – equipping young people with the confidence and resourcefulness that prepares them to grow, thrive and find their success in a fast-changing world.
Published on: 1st June 2020