Long Close School receives Literacy Award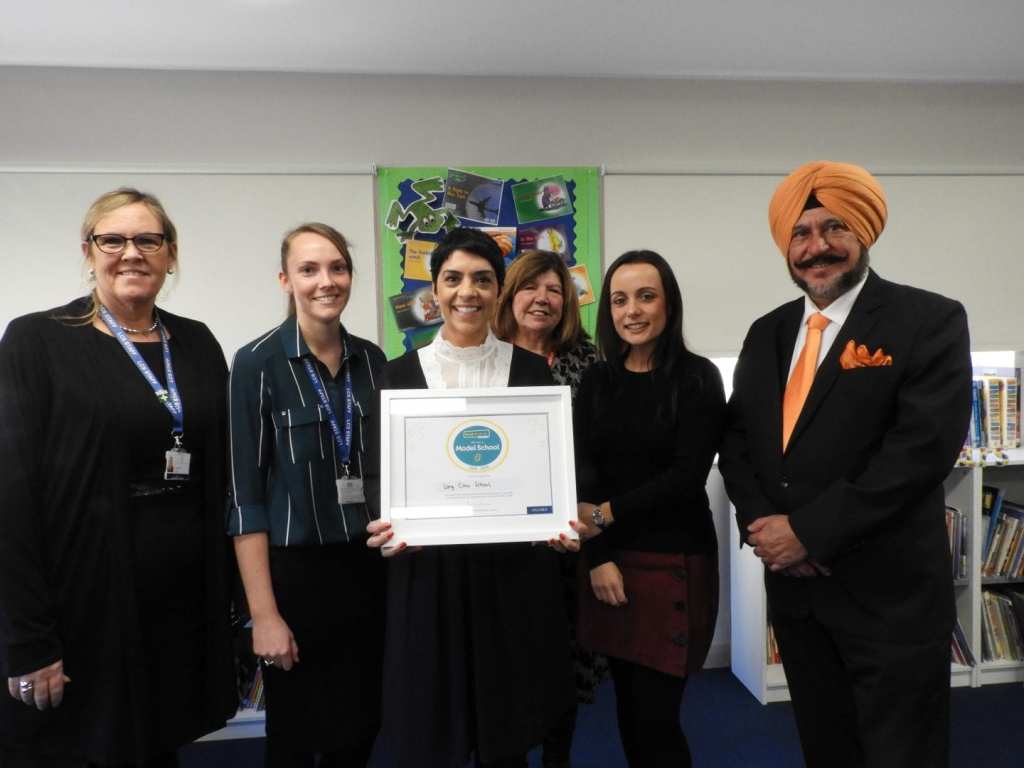 The phonics- based programme is for 4-8 year-olds and is taught for 1 hour every day at Long Close. Children experience success from the very beginning. Lively reading books are closely matched to their increasing knowledge of phonics and 'tricky' words and, as children re-read the stories, their fluency increases. Along with a thought-provoking introduction, prompts for thinking out loud and discussion, children are helped to read with a storyteller's voice.
The children write every day, rehearsing out loud what they want to say – drawing upon their own experiences and talking about the stories they read to build their ideas, vocabulary and grammar.
All Model Schools host half-termly open mornings for local teachers to observe Read Write Inc. lessons, see the impact on children's results, behaviour and engagement, and ask questions about implementation.
"Our Model Schools demonstrate an inspirational passion and excitement for teaching. Their attention to detail and focus on continuous professional development marks them out and is the key to their success in getting every child to read by 6. No child should get left behind and with the right teaching and assessments we can ensure every child is understood and the gaps in their knowledge identified and addressed."- Ruth Miskin, Creator of Read Write Inc.
The Head of Long Close, Miss Nijjar was thrilled to receive the award: "It is wonderful to see the hard work of our staff and excellent progress of our pupils acknowledged and it will be fantastic to be able to inspire other schools."
As further evidence of the academic performance of its pupils, Long Close Preparatory School rose from 86th to 44th place in the country as reported in the prestigious Sunday Times Parent Power ranking. Long Close emphasises its family values, happy atmosphere and broad curriculum which ensure that its pupils enjoy school and develop a love of learning.
Published on: 30th November 2018