Long Close School receives sapling from Crown Estate's 1,300-year old oak at their 75th anniversary celebration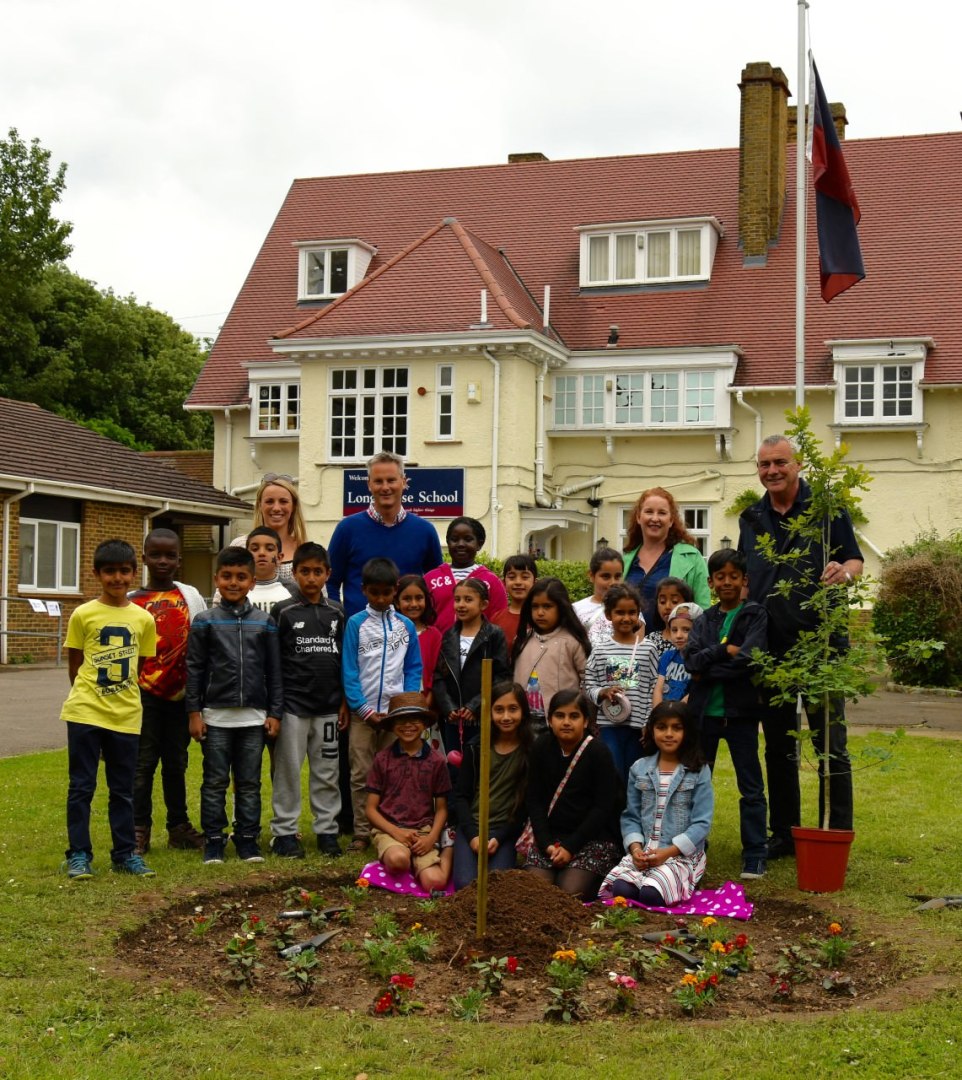 Hundreds of parents, staff and pupils gathered at the Long Close School's Summer Fayre on Saturday 18 June to celebrate the School's 75th anniversary. One of the memorable events of the day involved pupils from the Nature Club helping to plant a very special sapling, which came from a 1,300-year old oak tree within Windsor Great Park. Long Close is the first school to receive a sapling from the ancient tree, which was very kindly donated by the Crown Estate.
Speaking at the event, the Headmaster, Mr Brendan Pavey, said: "Long Close School is very proud to have been educating children in and around the local community for 75 years. We'd like to thank our parents, staff and pupils for making it the special place that it is now, and for coming here to help us celebrate today. Thank you to all those involved in making today's event such a success, especially the PTA, the Catering team and our staff.
"We are also very privileged to have received a sapling from one of the Crown Estate's ancient oaks in Windsor Great Park and we thank them for the special honour."
At the Fayre, everyone enjoyed a fantastic BBQ and afternoon tea prepared and served by the School's Catering team, and Mr Pavey cut a very special 75th birthday cake baked by Mrs Tracey Stevens, one of the School's chefs. There were plenty of stalls, activities and entertainment on hand throughout the afternoon, including Punch and Judy and magic shows, a performance by the School Choir, coconut shy, mini golf, face painting, an inflatable activity run and a Staff versus Parents Tug of War! Well done to the parents, who won this year's event. Training for next year's tug of war will start for the staff in September!
Published on: 20th June 2016