New Student Leadership Team for Long Close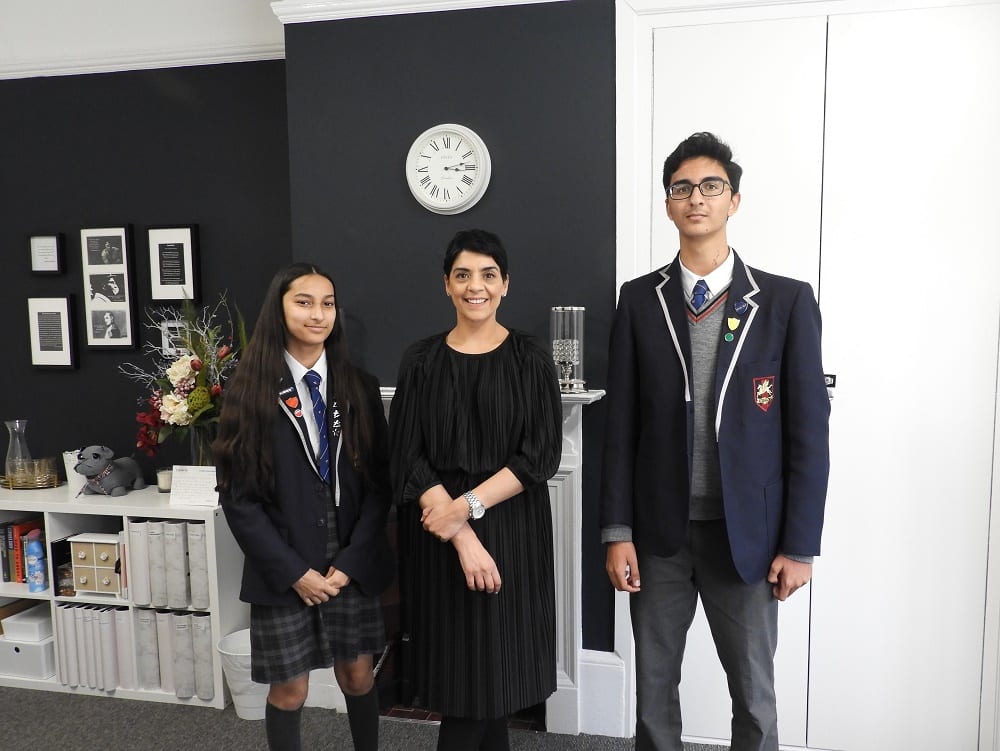 Congratulations to the new Long Close School student leadership team. Announced today by Miss Nijjar, the team have received their badges and a sense of proud in the responsibility these positions bring. Members of the team have already started to create some fantastic projects for the start of next term, so stay tuned for regular updates.
HEADS OF SENIOR SCHOOL
Head girl: Simran Sukham
Deputy Head Girl: Dunya Sodhi
Head boy: Omer Burki
Deputy Head boy: Khyan Speding
HEADS OF PREP SCHOOL
Head Girl: Anjana Sothynathan
Deputy Head Girl: Jiya Sangha
Head Boy: Zachery Munday
Deputy Head Boy: Jeevan Gosal
FORM CAPTAINS
Snr 1 – Dhiran Sharma (9)
Snr 2 – Arjun Bange (8)
Snr 3 – Sohan Miseer (8)  and Nadia Shewary (7)
Snr 4 – Jamaal Yousaf (9)
Snr 5 – Hennapreet Purewal ()11)
Snr 6 –  Jorsh Padda (11)
Smr 7 – Sarum Tariq (11)
STUDENT COUNCIL REPRESENTATIVES: Sameer Ahmand, Oliver Boli , Adam Salem, Arjun Bange, Arun Sondh, Ravneet Sidhu, Jamaal Yousaf, Parri Gohil, Hennapreet Purewal, Kasim Chodhury, Fiza Hayat, Saram Tariq
PRESIDENT: Muhammad Abdullah
VICE PRESIDENT: Dunya Sodhi
PREFECTS: Aya Kakel, Kasim Choudhary, Jorsh Padda, Remke Int'Veld Brown, Hennapreet Purewal, Kashvi Nigam,
SENIOR PREFECT: Arun Jethwa
Miss Nijjar, Headteacher at Long Close, announces this year's Head girl and Head boy winners.
Published on: 16th October 2020