Reception Places Available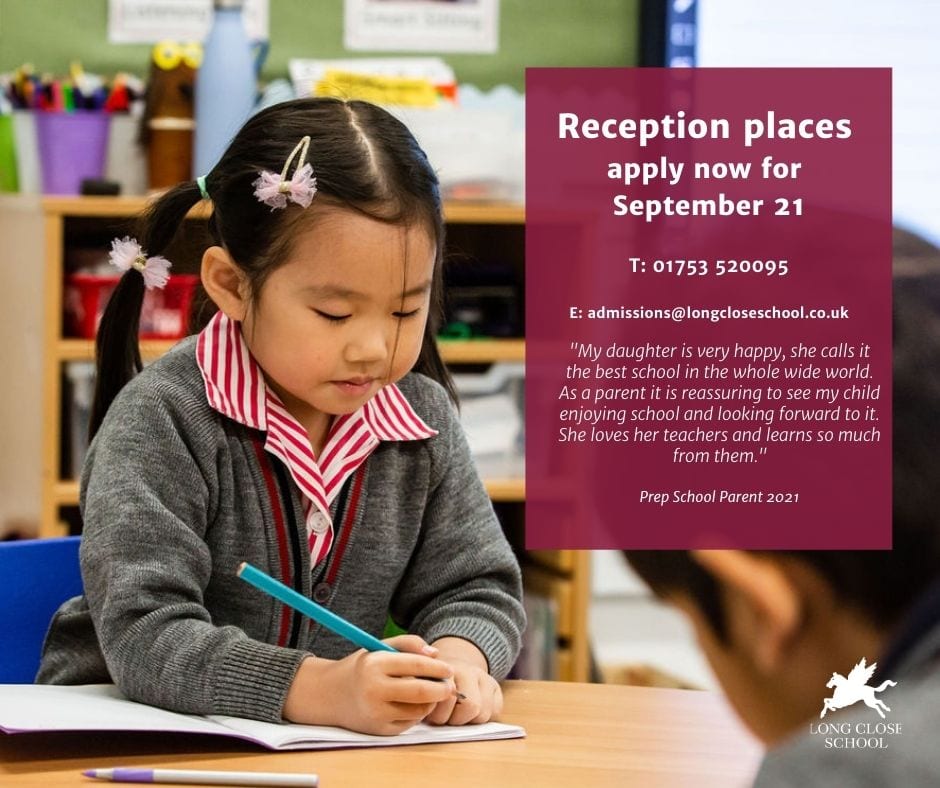 Long Close School Reception is a place where children can be themselves and flourish in all area. We recently received this lovely review:
"My child started in Reception last September and we couldn't be happier! From the outset the admissions department worked with us to satisfy our questions and arrange COVID safe visits during the pandemic (outside of school hours). We met the Head of Early Years and really connected with her ethos and passion. The set up was inclusive, taking into account the children's view (child led) with lots of activities and extra-curricular classes.
The highlights for us are Forest School, Dance Classes, Swimming (pre Covid) and a 'Real Tool' station where the children can hammer and use screw drivers! (Sounds scary but is extremely safe and the children love it!) The school environment is clean, happy and welcoming.
The Senior Leadership team are very approachable, they actually greet the parents and children every morning in the playground before going into class. The very best thing for us is that our child is absolutely thriving! It is fair to say that he started the school year as a skeptic but by October he was converted and now comes out of school so happy every day! Despite only starting in September 2020, he has made lots of friends who we can't wait to have play dates with when we finally get back to some normality."
Published on: 5th March 2021