Review of the choir trip to 'Young Voices' at the O2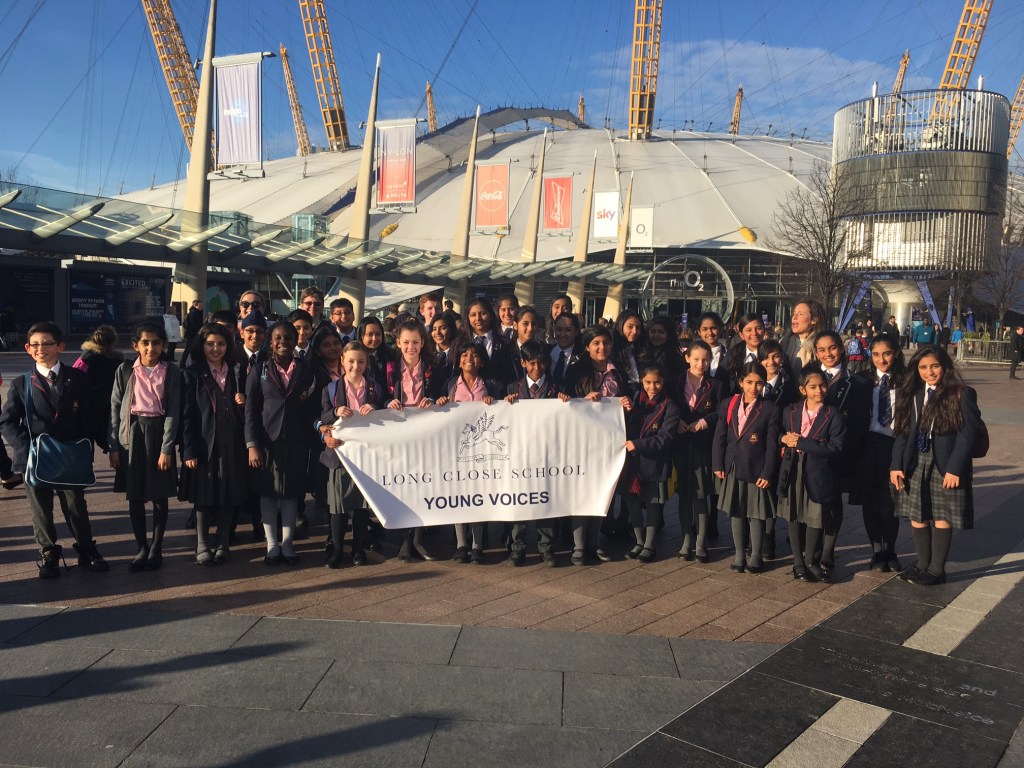 On Tuesday 17th January, Year 5-11 choir members took a trip to the O2 to perform at the annual performance of Young Voices. The performance was accompanied by guitar slinging performer Tabby Callaghan, the Beatbox Collective (made up of a cast with MC Zani, The BFG and Ball-zee), Natalie Williams – a stunning soul/jazz artist – and some amazing dance performances by Urban Strides, the street dance specialists. We performed lots of songs and even did some dancing!
Leading to the next dimension, the Young Voices team presented an eye-catching light show, which put the cherry on top of an amazing day. We had such as amazing time and we think we can say that on behalf of all the participants on the trip. We sang some lovely songs and made some lovely memories. It was a trip of a lifetime and we would all do it again in a heartbeat!
Thank you Mrs Bingham for organising it for us and thank you to all the teachers who came with us.
By Poppy and Kiran (Year 6F)
Published on: 20th January 2017