Summer term Outdoors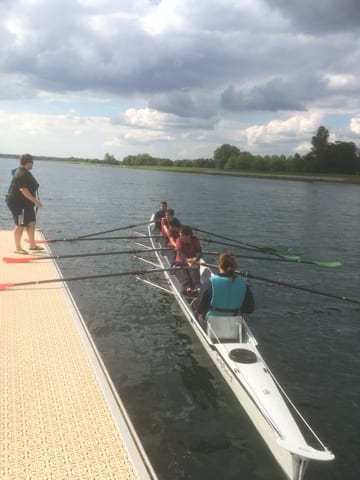 For the first time, Long Close senior students have been able to learn to row thanks to an exciting initiative at Dorney Lake (Eton College's rowing facility where the Olympic rowing was staged).
The u11 boys team (including our county players) enjoyed their recent tournament with Caldicott and Bishopsgate and teams from many age groups are looking forward to cricket and rounders fixtures this term.
Year 4 enjoyed a day trip to get a taste for bushcraft skills which they will get a chance to develop further on residentials in the coming years. Outdoor learning and the challenges it presents provides a wonderful tool for developing character, resilience and teamworking.
Published on: 22nd May 2019