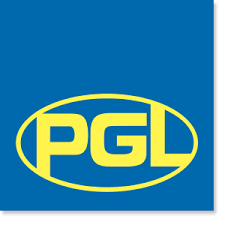 Safeguarding Update
The political think-tank, DEMOS, has published a report looking at youth gambling.
A substantial proportion of young people are gambling in Britain long before they are old enough to enter a casino or betting shop. An annual Ipsos MORI survey of 11–15-year olds found that in 2016, 16 per cent had spent their own money on a gambling activity in the previous week. The authors report that this rate has remained stable for years, though has fallen since its peak of 23 per cent in 2011.
Most common activities are playing fruit machines (5 per cent), placing a private bet for money with friends (5 per cent), and playing cards for money with friends (4 per cent). Just less than 1 in 10 (8 per cent) had participated in a gambling activity on a commercial premises, such as an arcade or betting shop.
The prevalence of gambling among 11–15-year-olds appears to be higher than the prevalence of smoking, drinking alcohol and taking drugs over a seven-day survey period. The authors of the Ipsos study suggest British children of this age may be gambling more than their counterparts in European.
The evidence around why young people choose to gamble in Britain is developing. The majority of 11–15-year-olds in the Ipsos study see gambling as dangerous (58 per cent). However, entertainment, winning money, the sensation of winning and the thrill of the game, and escaping stress and problems are cited in the wider literature as reasons children and young people participate.
Young people are at the forefront of concerns around new forms of gambling or 'quasi-gambling', including activities where gaming and gambling blur. Opportunity for young people to gamble with virtual currencies has increased.
In its annual survey of youth gambling, industry regulator the Gambling Commission voiced fears that children were gambling in a "consequence-free environment", including through so-called "skins" betting on video games. The report found that 11% of children took part in skins betting, whereby online gamers can bet using in-game items, such as weapons or outfits, which can have real monetary value if traded.
For more information, see below:
DEMOS Report: Reducing the odds: An education pilot to prevent gambling harms
https://www.demos.co.uk/wp-content/uploads/2018/03/Reducing-the-Odds-an-Education-Pilot-to-Prevent-Gambling-Harm.pdf
Gambling Commission Report:
http://live-gamblecom.cloud.contensis.com/PDF/survey-data/Young-People-and-Gambling-2017-Report.pdf
Guardian Report 25,000 children in Britain are problem gamblers  https://www.theguardian.com/society/2017/dec/12/children-britain-problem-gamblers-report
More about skin gambling: https://parentzone.org.uk/article/what-skin-gambling
Gambling: A Teaching Resource
https://www.demos.co.uk/wp-content/uploads/2018/03/Gambling-Education-Teaching-Resource-Booklet-1.pdf
Gambling and young people: a parent's guide (parent.info)
http://parentinfo.org/article/gambling-questions-to-ask
Sports Days 2018
Our Photographers from Kittle Photography have been capturing pictures from our Sports Days. With Nursery yet to have theirs, we will be sending a communication out of how the images can be obtained.
Summer Holiday Camp
https://alwaysgrowing.co.uk/
We had great fun reviewing all of the wonderful entries for the summer fete programme cover design. A huge CONGRATULATIONS to Josh Varaitch (4M) whose brilliant design was voted as the best entry. Also well done to everyone who entered, there were some great designs.
We also picked our favourites from each year group –
Year 1 – Elizabeth Osoms
Year 2 – Jeevan Samra
Year 3 – Zachary Munday
Year 4 – Joshua Ripon
Year 5 – Arjun B
Year 6 – Mannat Grewal
Overall winner – Josh Varaitch.
COMING UP
Saturday 7th July, The world cup summer fete
We met last week to continue our planning for the fete and can't believe it is only a few weeks away! We will be sending out more information soon, but in the meantime if you would like to buy your child's entry ticket in advance we are planning to be at the school gate on the following mornings – 29th June, 2nd July, 4th July.
Entry is £10 per child in advance or £12 on the day, this includes –
£5 of tokens that can be used on all games stalls, tuck shop and any other PTA run stalls
A gift from the PTA
A drink
An event programme
Don't forget – we have a 5 a side tournament planned too, please register by emailing us. You can register individually or as a team of 5 players. This is open to adults and seniors.
WE NEED YOU!
As we get closer to the day we also appreciate any extra hands to help with the set up the day prior and on the morning of the fete. This involves getting stalls ready such as the tuck shop, tombola and uniform stalls. It's a great chance to meet other parents and play an active part in making the day a success.
We are also looking for parent volunteers to help with a number of the stalls on the day, this will be between 1-2pm. If you can spare 30 minutes or an hour to help out then please contact us.
Stay in contact with us-
Join the PTA Facebook page
Join our mailing list
To see more of what is happening at Long Close, please click here