LCS Evolves - Summer Works Plan
Following my recent communication regarding our submission of our pre planning application for our LCS Evolves Development Masterplan, I am delighted to share that we have now submitted our planning application for our temporary new home for Art and DT as part of our exciting STEAM driven curriculum and exciting educational plans taking effect from Sept 2018.
The Creative Arts, which add the 'A' into STEAM are of huge importance for our students as we prepare them at LCS for their next stage of learning and future that lies ahead. Yet, if Art is simply about making interesting, decorative pictures and objects, "What the heck does Impressionist art have to do with the decision to study medicine at University?"
This is a question that Dr. Michael Flanagan, leading professor as Penn State College of Medicine in the US often gets after telling people about "Impressionism and the Art of Communication," the seminar he teaches to fourth-year medical students.
In the course, students complete exercises inspired by 19th-century painters like Vincent van Gogh and Claude Monet, ranging from observation and writing activities to painting in the style of said artists. Through the process, they learn to better communicate with patients by developing insights on subjects like mental illness and cognitive bias.
Flanagan's seminar speaks to a broader trend in medical education, which has become pronounced over the past decade: More and more, leading medical schools around the world are investing in curriculum and programming around the arts. Professors argue that engaging in the arts during medical school, whether through required courses or extracurricular activities, is valuable in developing essential skills that doctors need, like critical thinking and observational and communication skills, as well as bias awareness and empathy.
Medical students at Columbia University's College of Physicians and Surgeons, for example, are required to take humanities seminars in their first year, which range in subject from dance to poetry. And in the past few years, more schools, including Harvard Medical School and the University of Texas at Austin's Dell Medical School, have developed their own arts and humanities.
Leading Medical schools are just the tip of the iceberg, as many Russel Group And leading Universities in the UK turn their attention to the Arts as essential courses to prepare students for life and workforce options which lie ahead.
Art education is far wider reaching than simply picking up a pencil or paintbrush and being able to create. The exam level Assessment Objectives reward the development of ideas, exploration and experimentation, analysis of art forms and skills, and responding to experiences and observations. In short, there is a lot of thinking going on.
One of the most popular programs, adopted at schools including Oxford, Cambridge, Yale, and Harvard involves students meeting at art museums to describe and discuss artworks. At the most basic level, these exercises in close observation help to improve diagnostic skills—priming students to identify visual symptoms of illness or injury in patients, and (hopefully) preventing them from making misguided assumptions. But it's also about delving beneath face value.
At LCS, our Director of Creative Arts Gavin Larcombe, is always very keen to emphasise the wide range of transferable skills that art students develop. Exploring a range of processes and materials cultivates problem solving of benefit in the sciences and analytical and interpretation skills necessary in History. In forming art project rationales, skills relevant to philosophy, English and once again history are nurtured. So the benefits to other areas of a student's education can be evidenced, but it's not really about that, it's more to do with providing young people with the best possible chances for success in the future.
Art encourages risk taking at a time when students are fearful of making mistakes and "failing". The ability to take risks, accept and learn from "failures" and move on is widely recognised as being of benefit educationally, moving an individual from a fixed mind set to a growth mind set.
Sir Ken Robinson, a leading voice on education has famously supported the need for a curriculum based on a creativity. This support is partially made in response to the significant role played by the creative industries within the UK economy. Leading educators like Sir Ken Robinson have talked in depth about the need to prepare the next generation to be flexible, inquisitive and survive in a world of accelerating change. The popular adage that we are preparing students for jobs that don't yet exist surely highlights the need to encourage problem solving and risk taking.
As a result, the next generation of young people will need to demonstrate an ability to take risks and solve problems, where such skills and qualities are desirable for employment later on in life. Whilst a preparation for employment is clearly important the creative arts are also key to a child's emotional and spiritual development and can enable them to better understand the world around them.
In reflecting on our emerging focus on a STEAM based curriculum, expansion of our GCSE curriculum options to include Art Design Technology and Music and our exciting development project which will see the delivery of specialist learning environments for the Creative Arts subjects, Gavin Larcombe shared; "Although I am naturally bias, I would argue that a child's ability to think creatively plays a fundamental role in all other aspects of their education. I am, therefore, looking forward to the new developments that will help facilitate the future growth of the creative arts at Long Close School. Having dedicated facilities and a potential place to showcase student artwork will provide an exciting resource and will be greatly beneficial.'
Our upcoming Summer Works are just the first phase of our exiting LCS Evolves project as the development project takes shape over the next 18 months.
You will shortly receive an online survey as part of our wider Learning Environment Design Concept work which will be undertaken with Parents, Staff and Pupils. We do hope you will take the time to lend your voice as we work to bring the project to life at LCS.
In the coming weeks, we will be preparing our full planning application for our Master Development Plan as previously shared with our learning community, which will see our new Sports facility and HUB building take shape as we define an exciting future for LCS. Your involvement will be a critical factor in the planning process of our development with the council and wider community and we will write to you with ways that you can get involved to support our project as soon as our planning application details are confirmed.
In the meantime, if you have any questions regarding the development or have key contacts in the community for whom you believe we should get in touch with to build community partnerships and support, please do get in touch.
Kind regards,
Ms. McBride
Headteacher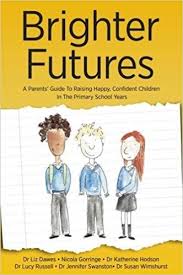 Royal wedding fever was upon us last week and to celebrate we had a Royal themed early years disco. The children had a great time and we wanted to say big THANK YOU to all our parent volunteers who helped on the day.  A few photos from the event are below.
Friday evening was our PTA social evening, we tested our knowledge with a pub quiz and enjoyed a meal and drinks. Thanks to everyone who came along and to the winners of the quiz!
Coming up soon are the Fathers Day golf event and our Fathers Day present room. Look out for more details soon.
Stay in contact with us-
Join the PTA Facebook page
Join our mailing list
To see more of what is happening at Long Close, please click here