Growth Mindset in Early Years
Dear Parent/Guardian,
Some of you may think that next weeks Mental Health Awareness Focus is not relevant to Early Years, but, with children needing support earlier it is actually very important that we teaching young children how to be resilient and to cope then, in later years they may be better equipped to deal with a Mental Health Crisis.
To do this we need to promote a growth mindset in our children. With a growth mindset, children believe they can succeed through by trying different strategies, through perseverance and by learning by their mistakes.  It creates confidence, build self-esteem and resilience for life and it can help children become motivated and engaged in their work.
The opposite to this Growth Mindset is a Fixed Mind set.  Have you ever heard a child praised for a piece of work and told they are "clever" or they are congratulated on learning a new skill and told "that's because you are four now".  I have heard young children not attempting an activity say 'they can't do that' or they will give up easily because it is "too hard".  This is a fixed mindset where the children believe, for example, that only clever children succeed or that you can only zip your coat up when you are four years old and not two, they think they will fail because last time they tried they failed or they are scared they may get it wrong.
We can promote a growth mindset in the Early Years in a number of ways.  When talking to children about something they have made such as a painting or a skill they have learnt such as their zip, praise and acknowledge the effort they have put in to complete that activity or skill for example "I see you have been practicing this" or "well done you have worked really hard.. "
Having high expectations has a positive impact on children because if you believe they can achieve something then they will too.  In Yellow Room I had high expectations that the children could be more independent at snack time so I bought small jugs for the children to pour their own milk.  With a few misgivings from the Yellow room team and quite a few paper towels some of these children can now do this.
We should also not be afraid of failure and making mistakes, show the children how to re think the challenge and try another strategy thus turning the mistake into a learning opportunity, for example "I can see that did not work as you planned, what do you think you could have done differently to….".
There is research which suggests that children with a growth mindset are more likely to try different challenges and due to having greater self-esteem will no longer engage in self-protection strategies and there is an improvement in behaviour and control of emotions.
So, when talking to children about their work we should focus on the process and ask questions about the process.  Praise the effort they are putting into their work, "I can see you have worked really hard and spent a long time on ….".  Give loads of opportunity for the children to apply their skill and test their theories and also for time to talk about their work.
Kind regards,
Mrs Reynolds
Head of Early Years
Trips & Visits
Holocaust Survivor Speaker 
On Friday 4th May, Mr Uri Winterstein kindly came in and gave a talk to the Year 9s and 10s about a Jewish family's experience during the Holocaust. Mr Winterstein was born in Czechoslovakia during the Nazi occupation in 1943. In his early childhood, he and his family managed to repeatedly evade attempts by the Gestapo to arrest them. He also commented that out of 9 family members being sent to various concentration camps, only 3 survived. The Year 9s and 10s were deeply moved by the lecture. Furthering on the themes of promoting tolerance as well as understanding the dangers of stereotyping and prejudice, the Year 9s and 10s will be visiting a real concentration camp (Sachsenhausen) in use during the war when they head off to Berlin in September/October 2018. During Enrichment Week, the Year 10s will also get the opportunity to attend a Holocaust workshop and exhibition at the Imperial War Museum.
Spanish Trip to British Film Institute
We began the day very early by getting to school at 8:15 o'clock, it seemed like the most tiring event. However, it turned out to be a very exciting day because the content was very appealing to us. We arrived promptly at the BFI Institutions and getting comfy in the red velvet cinema seats. The work load started light with a few short movies (las películas cortas). Each one was telling a completely different story. Afterwards, we answered questions and there were ushers present that gave us the micro in order to call out the answers. Bravely, I spoke up twice making Mrs McCauley proud of our Spanish pronunciation and complex sentences.
After lunch we watched a great comedi film called " No se admiten devoluciones" " no returns". The trip in all was brilliant and I'm sure that everyone enjoyed it. We all thank Mrs McCauley for arranging such a fabulous trip and Mrs Dhillan for accompanying us.
By Esha (Year 10)
On the May the 3rd the year 10 & 11 attended a whole day GCSE Spanish workshop, in the British Film Industry, in Southbank. The workshop broaden our vocabulary knowledge and help us to revise what we knew. This was done through a series of activities around some Spanish films. In our opinion, it was an extremely positive experience due to the fact that we had an opportunity to test our knowledge of Spanish, learn new vocabulary and to practice our Spanish. The films we watched were very inspiring because of the unexpected endings behind the story and how past actions explain present events. During the day, we were constantly engaged and motivated. In addition, we were able to interact with other schools. We all really enjoyed this super experience.
By Saina (Year 10)
 …. we all took part in the collective speaking and reading activities. I can only speak for myself but I could understand phrases that were used throughout the year, a great way to do revision.
By Arun (Year 11)
The British film industry was a very helpful trip because it enabled Spanish students to increase their capabilities and were able to learn more vocabulary. It was amazed at how much I knew and how much it also broaden my knowledge. In addition, it helped us to revise previous vocabulary.
By Janmeet (Year 11)
Friday 11 May Assembly:
On Friday 11th May (with the Royal Wedding fast approaching), the senior pupils were given an assembly given by Mr Dunford on the Monarchy and the re-enactment of the Trial of King Charles I. Taran Poonia (Year 8) and Khyan Speding (Year 8) made excellent submissions as their roles as defence and prosecution. Special mentions also go out to Mr Brazier who filled in as a superb judge at short notice along with Arun Jethwa (Year 8) as the 'Captain of the Guard'. The rest of the Year 8s served as soldiers escorting Sarum Tariq (Year 8) (The King) into the dock. The rest of the school eventually found in favour of the prosecution, although the King was spared execution!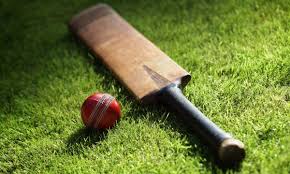 Sport
U15 vs Herschel Grammar:
On Wednesday 9th May, the U15s put up a heroic struggle against Herschel Grammar. In the first innings, Herschel Grammar managed to obtain a lead of 120-9, although Avinash Naidoo (Year 9) managed to obtain 4 wickets during the last over. There was great catching by Sunpreet Multani (Year 9) along with Khaqan Iqbal (Year 10). In the second innings, Long Close managed reach 69 runs. Special mentions have to go out to Tejas Akavarapu (Year 7) and Tegh Banse (Year 8) who kindly volunteered to play in light of a shortage of players. They both performed admirably for their age and possessed superb skill in the sport.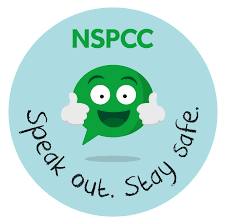 Safeguarding
NSPCC
The NSPCC's Speak out. Stay safe. Programme is visiting our school to make sure our pupils have the knowledge and understanding they need to stay safe from abuse.
I'm pleased to tell you that the NSPCC, the UK's leading children's charity, delivered their Speak out. Stay safe. Programme. This is a nationwide programme for every primary-school-aged child in the UK and Channel Islands. With the help of their friendly mascot Buddy, they presented an assembly to the children in our school as well as a workshop for Years 5 & 6.
"NSPCC has helped me to build the confidence to tell people about my worries and problems."
Child's feedback
What is the Speak out? Stay safe programme?
Through child-friendly, interactive assemblies and workshops their specially trained staff and volunteers will give our children information about how to keep themselves safe from harm and how to get help if they have any worries, sensitively discussing issues like bullying and sexual abuse, without using scary words or adult language.
We have studied the content of the materials and heard from other schools who have participated and are extremely confident that they are appropriate for primary-school-aged children. By the end of their visit, we're convinced children will feel empowered – knowing how they can speak out and stay safe.
"My daughter thought the volunteers were fantastic, really real people, very warm and friendly."
Sally, Prestatyn
If you would like any more information about the Speak out. Stay safe. programme you can come in to speak to me or visit the NSPCC website nspcc.org.uk/speak out
Talking PANTS with your children
The NSPCC's work in schools will help encourage conversations about staying safe – and they have a number of child-friendly materials to help you carry on the conversation afterwards. That includes 'Talk PANTS', a simple way for parents to help keep children safe from sexual abuse – without using scary words or even mentioning sex.
The guide uses the rules of PANTS to teach children that their body belongs to them and them alone. You can find out more and download the free resources at nspcc.org.uk/pants
If you'd like to know more about the NSPCC's work, or take a look at the wide range of information and advice which is available for parents and carers, please visit their website nspcc.org.uk/parents
Education for a Connected World (UKCCIS)
In their 2017 report, Ofcom found that 74% of 12-15-year olds have a social media profile and that 99% of this age group go online for around 21 hours per week. As an independent school we follow the UK Safer Internet Centre curriculum framework to help young people build resilience, develop critical thinking and become responsible users of technology.
The UK Council for Child Internet Safety (UKCCIS), together with the South West Grid for Learning (SWGfL) and the UK Safer Internet Centre have published a curriculum framework to help young people build resilience, develop critical thinking and become responsible users of technology. The 'Framework for Education for a Connected World' covers all age groups from early years to 18, and looks at eight areas of online education:
1. Self-image and Identity
2. Online relationships
3. Online reputation
4. Online bullying
5. Managing online information
6. Health, wellbeing and lifestyle
7. Privacy and security
8. Copyright and ownership
Bereavement
LCS were interested to learn from a Co-op Funeral Service survey that 'most Britons will suffer their first loss of a loved one by the time they are 21-years-old'. The Childhood Bereavement Network (CBN) estimate that around one in 29 school-age children have been bereaved of a parent or sibling – that's roughly one per class. There are many online tools and books which are available should you need to speak to your child about losing a loved one. Alternatively, please reach out to your child's teacher or a member of the LCS team who can assist further.
Books for younger children
Frog and the Birdsong by Max Velthuijs (Picture Book)
Benny's Hat by Juliet Clare Bell and Dave Gray (Picture Book)
Badger's Parting Gifts by Susan Varley  (Picture Book)
Websites and Charities
Child Bereavement UK: https://childbereavementuk.org
Child Bereavement Network: http://www.childhoodbereavementnetwork.org.uk/
Marie Curie: https://www.mariecurie.org.uk/
Winston's Wish: https://www.winstonswish.org/
PTA News
Next week we have two great events, one for our early year's children and one for parents/guardians. Two very different audiences, but the purpose of both events is the same… to have some fun!
We will be selling tickets for the PTA social evening at the gates next week so look out for us. It's a great opportunity to meet other parents and test your general knowledge with our pub quiz. The cost is only £12 per person.
Summer Fayre 2018
We are busy planning the Summer Fayre which is on the 7th of July this year. If you have a business that you would like to advertise in our programme then please get in contact. We have a limited amount of space for advertising in the programme and can offer either a half page or full page advert at a very reasonable cost.
Alternatively if you would like to support by donating a raffle prize we would welcome this, we had some great prizes donated last year.
Stay in contact with us-
Join the PTA Facebook page
Join our mailing list
To see more of what is happening at Long Close, please click here