Where has all the Creativity gone?
One of the great joys of being a teacher is to listen to the amazing things that children say when they feel a connection to something, or understand how things seem to work.  The immense satisfaction that they show and the wonder in their voices is truly a treasure to witness.
The world is an amazing place to children.  Every experience generates a new feeling, every place is an opportunity for exploration, and every person mysterious.  Taking advantage of the natural curiosity of children is one of the greatest skills that a teacher develops.  Regardless of the age of a child, for a teacher to be able to see where their interests are, encourage them to explore further, and then analyse what they have learned lies at the heart of, what research shows to be, most effective teaching practice.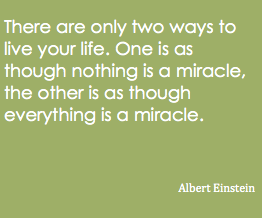 When a child asks a question, it is usually from a very different perspective than when an adult asks a question.  As an adult we anticipate an answer, often expecting our beliefs or understandings to be confirmed by the answers others give.  A child asks a question because they want to know the answer – regardless of what it is. They are open to multiple answers to the same question, or to other questions being generated by their first one.  Children enjoy the challenge of seeing where a question leads them.
Good teachers know this and give children freedom to explore what they find themselves passionate about. Great teachers allow children to take this curiosity to the very end, to follow where their questions take them and challenge and support as needed.  Having someone around you who believes in the power of curiosity as a force to change the world is one that many creative thinkers of any generation credit as being instrumental in their success.
Those who retain this enormous curiosity are those who believe that the quest for answers is the answer itself.
The greatest creators and innovators have always had to challenge what is the accepted norm of any industry, society or culture.  Artists, scientists, musicians, astronomers, dancers, inventors, performers, explorers – all expressing their creativity in an individual way and following their passion to know more.  Undaunted and unafraid to fail, they continue to push themselves in their search for answers, to know themselves better, and expressing what is inside to those outside.  To try things first hand, fail, evaluation then try again.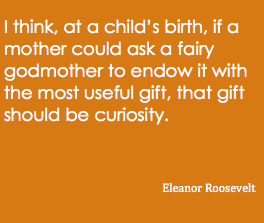 The true nature of curiosity is to follow the stream of questions and answers until you are satisfied with where the quest has taken you.  To be curious is to be open to all the possibilities that the world has to offer, and accept them with equal value.  As we grow older our curiosity seems to be limited by our experiences, which seems very odd, as we expect our vast variety of experiences to only strengthen our interest in what could be.  What makes us less curious as we grow older? What makes all the endless possibilities seem overwhelming and seems to allows our curiosity to shrink?  Sadly, schools seem to be one of the factors in the decline of curiosity in our children.
It is easy to see how the place of creativity in children, staff and schools could be squeezed out.  Demands of Inspections, League Tables and pressure on schools to show excellence by quantifying their 'value added' with standardised tests and exam results leaves little room for children to feel valued who express their joy of learning in different ways.  How can you measure the success of curiosity, of creativity? So many questions that we ask will remain unanswered, and if the measure of success is that we come to a conclusion, then why seek answers if not being able to reach the very end is deemed a failure?
Many schools talk about encouraging children to be 'risk-takers' and explain the many ways in which children are encouraged to seek their own answers, and forge their own path.  Wonderful ideals! Children are often encouraged and supported when following their curiosity, but at the end of the day if the answer is still elusive, or the work done does not lead to success, how is its value celebrated?  The culture of the school must celebrate the Journey, not the Destination!
For those who teach within in the Early Years, this is no revelation. This is the day to day practice that Early Years teachers strive to elevate as we follow the dreams of the children in our care. Observing and recording significant developments, supporting children to share their interests, and inspiring them to question more, challenge further.  It is not surprising therefore that across education as a whole there is a wide held view that best practice in teaching and learning is often found in Early Years settings.
The culture of curiosity in the lower years of school is uncrushable.  The important question now seems to be how to expand this culture through a school as the children grow older and the demands of the curriculum grow stronger?  How can we change the culture of a school?  How embedded is the culture of creativity within a school's Management, within Leadership, and within the Teachers?
Schools where staff are empowered to use innovative approaches to challenges, to be creative problem solvers, are leading the way and inspiring everyone within them to rise to the challenge.  Everything from the design of the building, to the use of spaces inside, choice of furnishings and approaches to the use of technology tells you something about a school.
At Long Close School we are privileged to have such passionate and committed teachers who believe that being an outstanding teacher doesn't confine you to a particular year group or key stage and that growth and professional development comes from sharing best practice across the key stages.  For us, this is the reason why creativity doesn't end in in the Early Years. 
As our students move across the school towards the Senior years, we endeavor to stretch and challenge creativity, curiosity, design thinking and innovation through the introduction of our STEAM focused curriculum and specialist teaching in STEM subjects, Humanities and the Creative and Performing Arts.  The LCS Evolves Development project which we announced earlier this year is an exciting and pivotal part of our commitment to creativity and leading on a 21st Century model of education.
Ensuring that the children within our Schools remain visionary, and are equipped with the skills to follow their vision to its conclusion, that is the challenge for our future.  Keeping children creative.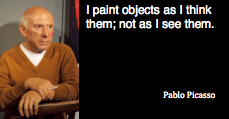 Kind regards,
Ms. McBride
Headteacher
Safeguarding Update
Consent as Tea (Thames Valley Police/Blue Seat Studios)
Whenever I refer to consent in training, at least one person always reminds me of the video commissioned by Thames Valley Police, called 'Consent as Tea'. You can find the video on YouTube, but do be aware that there are some spoofs. This is the link you need: https://youtu.be/pZwvrxVavnQ
Consent for Kids (Blue Seat Studios)
The same studio that produced the Consent as Tea video, have created another video aimed at younger children. Have a look and see what you think. It may suit your children, or it might not. The video can be found here: https://www.youtube.com/watch?v=h3nhM9UlJjc
Disrespect NoBody on preventing teenage relationship abuse 
Disrepect Nobody campaign website: https://www.disrespectnobody.co.uk/consent/what-is-consent/
Sports Days 2018
Please see below the following times for Sports Days for Summer 2018
YEAR GROUPS
DATE
VENUE
TIMINGS
Nursery and Reception
Wednesday 27th June
Long Close School
0900 – 1000
Years 1 & 2
Wednesday 20th June
Lascelles Park or Upton Court Park
1330 – 1530
Years 3, 4, 5 & 6
Tuesday 19th June
Thames Valley Athletic Centre
0900 – 1200

(Depart at 0800)

Years 7, 8, 9, 10, 11

Monday 18th June
Thames Valley Athletic Centre
0900 – 1200

(Depart at 0800)
Please note: All pupils will need to arrive to school as per their normal school day and will be taken by their teachers to the venue and dismissed accordingly.
We hope you all had a great half term and are ready for a busy few weeks before the summer holiday starts! 
Your PTA have been busy getting our summer events ready. Next week is our Father's Day present room. All the children will have a chance to visit during the day to choose a gift, prices start from £4.
When – Wednesday 13th June
Where – Nursery Broxapp
Time – 8.10 to 4.15pm 
Nursery, Reception and KS1 children will be taken to the present room by their teachers. But please send their money in a named, sealed envelope to their teacher by Tuesday, June 12th.  
—————————————————
Our Summer Fayre is only a few weeks away, don't forget that there's the chance to take part in our Football Tournament on the day.
To sign up please email longcloseschoolpta@gmail.com with the following:
1. Players names and mobile number
2. Team captain
3. Year group 
There is a £10 entrance fee per team. 
Stay in contact with us-
Join the PTA Facebook page
Join our mailing list
To see more of what is happening at Long Close, please click here