Teacher Spotlight – Mr Powell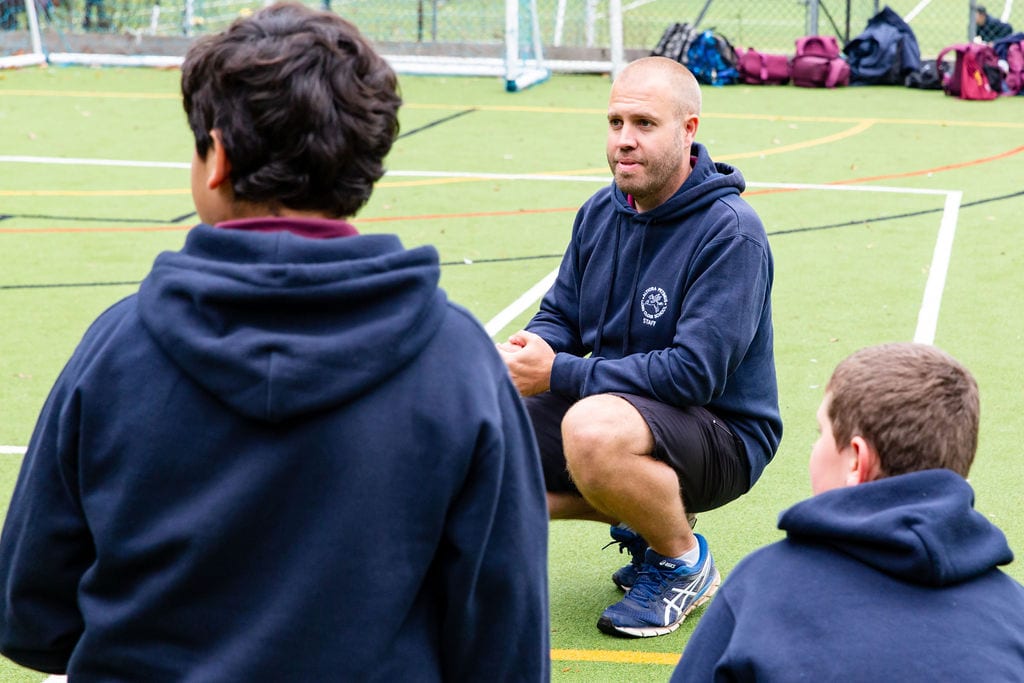 Mr Powell has become Long Close School's answer to Joe Wicks, during this Lockdown. Forever innovating and motivating our pupils to get up and get active, his creative online fitness classes are a hit with everyone. In this interview we learn a little more about our Director of Sport.
How long have you been teaching?
Just over 17 years.
How long at Long Close?
I have been at Long Close since 2008.
What do you teach? 
I am currently the Director of Sport at Long Close School, but I used to teach Geography GCSE here. In my previous school I taught Year 5.
Why did you choose teaching?
My mum was a teacher, and I spent a week on work experience at her school and knew right away that I wanted to do it. I also spent a week with my dad in a finance department and knew instantly that it wasn't for me!
What do you love about teaching?
Every day is different. Every day has new challenges. I am never stuck in my office for too long. I love being outside, so coaching football, rugby and cricket is a dream! Most importantly, I get to work some amazing teachers and teach some fantastic pupils! I cannot remember the last time I didn't laugh or smile at work!
What are your hobbies outside of School? 
I love football and spend many Saturdays watching Millwall with my Dad and son. At the moment we are watching the games online but cannot wait to get back to seeing live matches. I am also a very keen runner. One day I would love to run the London Marathon but despite applying on many occasions, I have not been able to enter it yet! I try and run most evenings and get out for longer runs at the weekend. As a family we try to go out for plenty of walks and have found so many new parts of the local area we didn't know existed!
How are you staying motivated during Lockdown? 
I have used both this, and the summer lockdown, as an excuse to run as much as possible and get as many miles under my belt as I can. I also completed a few challenges in the summer, including three half marathons, and in August I ran 100 miles. This time around, I have set my own goal: run 80 miles each month. I completed this successfully for January and I am on track to complete it for February. I bought myself lots of high visibility clothing, so I have no excuse to not go out running, even if it is dark outside. I love setting myself mini challenges such as improving my time for a particular run or increasing the distance each time.
Published on: 10th February 2021