Teacher Spotlight – Mrs Ghafoor, Assistant Head of Prep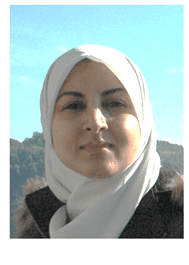 How long have you been teaching?
Over 20 years
How long at Long Close?
3 years
What do you teach?
Art and Design across the Prep School and English and Maths to Year 6.
I am also the Assistant Head of the Prep School.
Why did you choose teaching?
There are a few reasons why I chose teaching.
Initially, I thought about a career in Art and Design. However, I also knew I loved working with children and I wanted my career to be connected to children somehow. Another passion I have is travelling and exploring the world. I knew a career in education would give me opportunities to teach around the world.
What do you love about teaching?
I am a creative person and I am passionate about instilling and watching creativity develop within children. I love experiencing the atmosphere of enthusiasm, energy and creativity that a classroom environment creates and cultivates.
I love the fact that every day is new, different, exciting and challenging.  Watching children learn and grow, day in day out, is something quite special, as well as knowing that you have had a positive influence on young people's lives. To meet previous students who remember you after many, many years and tell you that you made a difference to their lives, is something quite wonderful. In the words of the famous author Maya Angelou: 'I've learned that people will forget what you said, people will forget what you did, but people will never forget how you made them feel.'
 What are your hobbies outside of School?
Painting, reading, walking, travelling.
How are you staying motivated during Lockdown?
My own children keep me very busy. We go for daily long walks. Planning new learning experiences for the children I teach also keeps me busy.
Published on: 5th February 2021