The Lookout Discovery Centre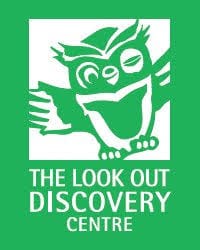 School trips are a fantastic teaching tool which promote the personal, social and emotional development of the children which is one of the prime areas of learning for the Early Years Foundation Stage.  These educational visits build on social skills and improve independence and self-confidence.  Opportunities are provided which cannot be replicated within the classroom and these hand's on practical activities lead to increased motivation and achievements.
The Early Years children went on their first outing of the year to the Look Out Discovery Centre in Bracknell.  If you have not been here for a while we can recommend a day out here as over the last year they have introduced some new great science resources.  The children had so much fun and it was quite an adventure for all.
Once we arrived the children were eager to begin their learning and explore the environment, in the build it area the children were given the opportunity to build a roof for the house. It took great team work to use the belt transferring the tiles up to the top before working out how to balance the tiles so they wouldn't let any light through.   In the water area the children explored currents, direction of flow, floating and sinking not forgetting creating a vortex.   The dark room allowed the children to investigated light and how it can be bent along with creating shadows and using light to control sound. Our favourite was the heat camera. We used the hair dryer to heat up different parts of our body and observe how the infrared camera changed.  The investigation area allowed children to create a giant marble run, design bridges and investigate hot air balloons.
All the children were able to go into the forest, with the Pre-school and Nursery children exploring the different colours and shapes of leaves, which lead to the children making faces and pictures using the natural materials.  The Reception children went up the lookout tower to search for the missing pigs, they spotted them in the woods and headed there to rescue them.  When they arrived the 'Big Bad Wolf' had left them a letter challenging the children to build him a den, they children had so much fun working together to build the dens and did great team work creating and building dens in the woodland area.
Published on: 15th October 2018