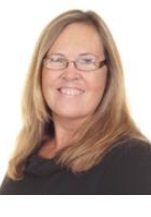 The Long Close School Community.
As this term races by and half term approaches 'World Teacher Day' seemed quite an odd celebratory event that we were entering into as a school and as a Cognita group. However due to some of the wonderful responses that we received from the children and families it provoked me to think about our very special part that we play in your children's lives now and in the future. I decided to reflect on what I thought we had achieved as a Foundation team this term so far at Long Close School. What came into my mind first as one of our achievements thus far was the way in which we continue 'Building upon our Community' with our families. Obviously educating our children is something we all expect to happen when we send our children to school however we do promote strong school values and aims at Long Close which makes our community very special.
It appears quite simple to me, the emotional tone of the school is all set by how the people inside it interact with each other. As the Head of Early Years and within my role as the KS1 Pastoral Lead, I observe how much this makes a difference to staff, children and their families. I am quite proud of the fact that we have children's family members working and volunteering in the early years and other stages of the school who understand themselves how challenging yet rewarding our job can sometimes be.
As it clearly states on our school website 'Long Close children learn that their own success in life comes through hard work, self-discipline and inner strength – and we teach them how to develop and harness those characteristics. They are taught that happiness comes from the pursuit of success rather than the trappings of it, and that they can spread that happiness through respect, tolerance, good manners, honesty, compassion and fair-mindedness. And they learn that personal fulfilment depends on maturity, confidence and independence of thought.'
It is becoming more apparent to me as I have been given the opportunity to grow in my role at Long Close that academic achievement and social-emotional learning are interdependent and complementary of one another. So as myself and the staff continue to work hard providing an excellent curriculum, educational visits allowing us to keep building upon trust in our community and setting expectations for school behaviour we will continue to show that a caring adult in school really makes a difference.
After attending the PTA coffee morning last week I am now looking forward to attending the Long Close School PTA Halloween disco event tonight and I know the children are! Another area of our school community that is certainly thriving due to its passionate and dedicated member's enthusiasm, allowing for much collaboration across the school.
Mrs S. Harris
Head of Early Years and Pastoral Manager KS1
---
World Teacher's Day
We would like to thank all parents who sent in their videos and comments for World Teacher's Day and using the #cognitaWTD hashtag. Cognita have produced two compilation videos featuring the widest range of its International schools, which can be found on our social media channels.