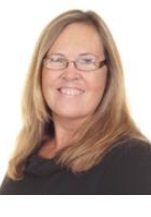 The Long Close School Community.
As this term races by and half term approaches 'World Teacher Day' seemed quite an odd celebratory event that we were entering into as a school and as a Cognita group. However due to some of the wonderful responses that we received from the children and families it provoked me to think about our very special part that we play in your children's lives now and in the future. I decided to reflect on what I thought we had achieved as a Foundation team this term so far at Long Close School. What came into my mind first as one of our achievements thus far was the way in which we continue 'Building upon our Community' with our families. Obviously educating our children is something we all expect to happen when we send our children to school however we do promote strong school values and aims at Long Close which makes our community very special.
It appears quite simple to me, the emotional tone of the school is all set by how the people inside it interact with each other. As the Head of Early Years and within my role as the KS1 Pastoral Lead, I observe how much this makes a difference to staff, children and their families. I am quite proud of the fact that we have children's family members working and volunteering in the early years and other stages of the school who understand themselves how challenging yet rewarding our job can sometimes be.
As it clearly states on our school website 'Long Close children learn that their own success in life comes through hard work, self-discipline and inner strength – and we teach them how to develop and harness those characteristics. They are taught that happiness comes from the pursuit of success rather than the trappings of it, and that they can spread that happiness through respect, tolerance, good manners, honesty, compassion and fair-mindedness. And they learn that personal fulfilment depends on maturity, confidence and independence of thought.'
It is becoming more apparent to me as I have been given the opportunity to grow in my role at Long Close that academic achievement and social-emotional learning are interdependent and complementary of one another. So as myself and the staff continue to work hard providing an excellent curriculum, educational visits allowing us to keep building upon trust in our community and setting expectations for school behaviour we will continue to show that a caring adult in school really makes a difference.
After attending the PTA coffee morning last week I am now looking forward to attending the Long Close School PTA Halloween disco event tonight and I know the children are! Another area of our school community that is certainly thriving due to its passionate and dedicated member's enthusiasm, allowing for much collaboration across the school.
Mrs S. Harris
Head of Early Years and Pastoral Manager KS1
---
World Teacher's Day
We would like to thank all parents who sent in their videos and comments for World Teacher's Day and using the #cognitaWTD hashtag. Cognita have produced two compilation videos featuring the widest range of its International schools, which can be found on our social media channels.
We welcome all parents to come and cheer the teams on during their matches!
U11 Hockey v Upton House
On Wednesday 27th September Long Close U11 hockey team had a match against Upton House. It was a closely fought match and the play moved from end to end all the time. At half time the score was 0-0 so Long Close were determined to try even harder to score. Fortunately in the last minute Nikita Saini hit a ball in to the D and Ophelia Egdson put the ball in the net! Long Close had won the match 1-0, well done! Girl of the Game was Ophelia Egdson.
By Jaya Nando ( capt)
U9 Hockey v St. Bernard's
On Tuesday 3 October the U9 team played St Bernard's. We started off with a positive attitude strongly defending and nearly scoring. St Bernard's tackled very well and at half time the score was 0-0. In the second half, after only 2 minutes Nadia Shenawy passed the ball to Paramjot Bambra who passed it on to Sivakami Malladi who scored the first goal. Not long after she scored again to make the final score 2-0 to Long Close. Good effort girls. Keep it up! Man of the match was Lara Gajree.
By Nadia Shenawy ( capt)
U10 Hockey v Eton End
On Wednesday 4th October the U10 girls played against Eton End. Within minutes Saloni Bhagi and Diya Dosanjh had scored 2 goals. Holly Hunter tackled well and passed the ball to Mariyah Ahmad who scored another goal, followed by Aamnah Mehdi. We played very well and continued to score as we had more experience than our opposition. At the end of the game the score was 10-0. Keep it up. Man of the match was Mariyah Ahmad.
By Isha Kolley (capt)
25-29 Sept 2017
1H Amira Khan
1S Toby Bingham
2B Amrit Chahal
2W Harry Manik
3J Anvi Kandukari
3R Inayah Baig
4M Yuvraj Samra
4R Sameer Ahmad
5B Mariyah Ahmad
5N Holly Hunter
6F Parri Gohil
6O Meera Thaper
The best school day ever! – Thursday 28th September 2018.
Quite a statement to make really, particularly one that began with a trip around a geothermal power station but WOW!
Giant turbines, magma plumes, streets with under floor heating and heated outdoor swimming pools scattered all over the city. A country so dissatisfied with its miniscule 0.4% polluting rate that it is currently pioneering ways to lock up the tiny residues of polluting gasses back into the basaltic bedrock itself.
From then on it was simply impossible to adequately describe the things we saw in mere scientific and geological terms. This is the land of fables and superstitions where trolls and elves lurk and roll giant boulders down the mountain sides.
As each event superseded the one before, it felt like we were in the presence of giants wrestling for attention. So this is how the giants told the story.
The first cast his shadow, then thrashed a hole in the land creating the water falls at Gullfoss. Here the torrent of opaque sand laden waters surged relentlessly over the edge, literally milling the rock slab in the plunge pool below, blasting angry clouds of spent water and mist a hundred feet into the air. All this before returning to the Gorge venting out into the north Atlantic.
If that display wasn't enough it seemed a second giant nudged his brother aside and said.
"Nice job on the surface, now let's see what lurks below."  And so we watched as he released through the primordial waters of Strokkur, showers of superheated steam and sour gas.
"Not enough?" he said smugly. Playing to the audience as he kicked a hole in the crust, that let forth, an eruption of sulphur laden waters that flung its contents into the air and over at least half the unsuspecting crowd.
"Just water? Is that all you have?" said the third giant looking for attention. And then he ripped the earth apart lifting up the land itself and driving up the wall at Pingvellir only to let it plunge back down into the icy Atlantic waters all the way to Antarctica.
"Think your big shots?" said the fourth giant. This one was a little smug. For this giant there was never any doubt who would hold the upper hand.
"How about this for a show?"
Then he cut the heavens with the Arora.
I forgot to mention…
The black beach
The blue lagoon
The golden circle
The opera house
A career in theatre and the importance of the arts
The first parliament
Navigation
The end of the cold war
The invasion of Iceland
Skogafoss
Seljalandsfoss
Independence
Leadership
Support and team work
Adventure and endurance
Mr Sargeant 
Tuesday 3rd October
What a fabulous day Year 2 had at the London Wetlands Centre!
When we arrived we were met by a representative from the centre who explained what a wetlands centre is and how it was important for us to keep as quiet as possible when walking around the grounds so as not to not disturb the animals who lived there.
We then had the opportunity to explore some of the grounds and saw a wide variety of endangered ducks, geese and swans from around the world.
 After this we took part in a pond dipping workshop where we used special equipment and techniques to collect animals and plants that lived in some of the ponds at the centre.
In groups we then picked out one animal that had been collected and we used our observation skills in order to try and work out what the animal was. It was fascinating examining the animals and learning about how they adapted to their pond habitat. We even got to investigate the animals up close using a microscopic camera!
We learnt that all animals need food (for energy), water (for hydration), shelter (for protection) and oxygen (to breathe) in order to live.
There was just time to have a play in the centre's fantastic adventure play area before it was time to go home!
What a brilliant day Year 2!
In support of the OSCAR Foundation inaugural UK football tour, Long Close School took part in a football tournament at Hall Grove School.
A documentary entitled 'My Life: Kick' is being filmed by Drummer TV for CBBC and film crews where they captured footage on Wednesday 4th October.
Not only was this a great opportunity for the U13's, the pupils gained a valuable lesson in meeting children from India and those who are less fortunate.
Details of when this will air will be up in due course. If you would like any further details about the OSCAR charity, please get in-touch with Mr. Jones (Head of Sports).
It's been a busy week with the build up to the Junior school and Reception Halloween Disco but we have our costumes ready, and the spooky treats and games finalised, and look forward to a fun evening.
Your PTA Class Reps
You may have seen our communication earlier this week with the overview of our AGM and your class reps. Below is an updated version of the class reps list, we wanted to make sure we have included everyone who has kindly volunteered for the position and a few names were missing from the list.
| | |
| --- | --- |
| Nursery | Neha Saini / Kiran Mann |
| Reception | Parrah Zangana / Rani Bains |
| Year 1 | Cass Sil/ Muthu Nageswaran |
| Year 2 | Raj Thoofer/ Ekta Vermani |
| Year 3 | Faiza Malik/ Sarah Johnson |
| Year 4 | Shaveta Verma |
| Year 5 | Anna Sohal/ Vicki Wason |
| Year 6 | Shaesta Wahedally |
| Year 7 | Dee Jagdev / Fatema Khan |
| Year 8 | Sara Abdullah/ Sheila Jethwa |
| Year 9 | Jusleen Bange |
| Year 10 | Sukhi Pangali |
| Year 11 | VACANT |
A reminder about the next coffee morning for Senior School parents.
This is planned for Friday 13th of October from 8am to 9am in the school hall. It's a great opportunity to have an informal catch up with staff/parents across the senior school.
Stay in contact with us-
The PTA Team
To see more of what is happening at Long Close, please click here