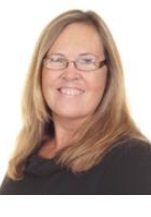 Another thoughtful and creative week has whizzed by and I cannot believe I am looking at dates for the Spring Term calendar already! I feel a huge part of my role in leading the Early Years is sharing the excellence of the staff who work in the department as they continue in their professional development. I thought I would ask Mrs. Reynolds to update you on her reflections of her first half term as a member of staff working at Long Close school, below is what she wrote, I am not too sure that I mentioned to her when I asked her to write the reflection that she thought it would be used as an article in the school newsletter! I did want an honest reflection. Please forgive me for this Mrs.Reynolds!
As I am fast approaching the end of my first term working at Long Close School I thought I would let you know my first impressions as you have asked Mrs.Harris. I have not only had the pleasure of getting to know the 59 Nursery children and their families but also of leading a fantastic Early Years team. It has been a busy start to working here and notable achievements for me has been learning all the children's names, recruiting three new members of staff, leading the outing to the Lookout discovery centre, wearing a sari for a whole day without tripping over, moving Mrs Harris and all her clutter from my office and finally persuading the children that it is in fact my office now and not your Mrs Harris!! (This has taken several visits with the children to her new office to convince them!).
I absolutely love working in Early years and am passionate about children learning through good quality play. The Early Years is the start of a child's journey through education and it is our job to instil a love of learning which will see them through school. I could see that today, as I sat under the blanket den that the children in Green room had made. The children used their mathematical knowledge to work out if I would fit in the den with all six of them.
I believe in encouraging independence in children and promoting a growth mindset where the children learn that they can achieve their goals by practicing and working hard.
I have really enjoyed this first term especially watching the children progress and grow, from the child who was too upset to come into the setting in September but now happily runs to the front door, to the child who has learnt to write their name (albeit on the wall!). I was very proud of how fantastic all our children were when we went on the outing to the Lookout Discovery Centre, the excellent behaviour, the team work and confidence shown in all of the children was lovely to see.
I am very much looking forward to the continuing journey of mine and my teams now that Long Close School feels like home. The coming weeks watch one of my favourite times of year evolve, with a nursery covered in glitter, filled with the sound of nativity songs, excited children and fun parties.'
I hope you enjoyed that read as much as I did and it makes me want to continue my journey at Long Close having fun with the children and helping them to enjoy an education that they will have some wonderful memories of to keep through life.
Have a great weekend.
Kind Regards
Sarah Harris
Head of Early Years
---
IMPORTANT SCHOOL NOTICES
Break time and after school snacks
A polite reminder to all pupils and parents that snacks during break times and after school should be fruit only.
Punctuality
We would like to remind all pupils and parents that the school bell is at 8.25am prompt. Please ensure you arrive to school before this time to avoid any lateness records for your register.
ASC
Please note if you are running late for the After School Care collection to use the following telephone numbers:
NURSERY:  07783 198 9989
YEARS 1 – 11: 07986 316 132

Pegasus Certificates
Pegasus certificates 30 Oct – 3 Nov 2017
1H Elizabeth Osomo
1S Sukhmani Multani
2B Rayaan Salman
2W Krithik Anand
3J Riya Khurl
3R Fayha Mujib
4M Aidan Larkin
4R Joshua Ripon
5B Mishal Chowdhry
5N Prabhveer Mundra
6F Kalim Wahedally
6O Anisha Naidoo
Long Close School raised
£1656.85!
Thank you to everyone who contibuted.
Most importantly, keep reading!
U10 Hockey v St. Bernard's
On the 3rd November, the under 10 Hockey Team played against St. Bernard's school. As soon as we started the match there were so many tackles from Suhani Jain who passed to Saloni Bhagi to score a goal and the score was 1-0 to Long Close.
In the second half, the girls marked really well and scored another 2 goals from Suhani Jain to make it 3-0. Near the end of the match Saloni Bhagi passed straight to Mariyah Ahmad who then scored and made it 4-0.
Man of the match was Mariyah Ahmad.
Captain – Mariyah Ahmad.
We had a committee meeting at the beginning of the week and are now busy with all the tasks to bring together our planned Christmas event on Friday 1st of December. We hope to make the day a great one for the children and include a few treats for parents too.
 Coming soon…
PTA Coffee Morning:
Fri 17 November 0800-0830.
———————————————————-
This year the LCS PTA is participating in:
The Big PTA Raffle Christmas draw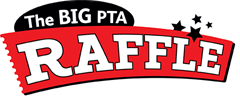 This is a new initiative to help PTA's to raise money through a national raffle that provides great prizes for the lucky winners. We will be selling raffle tickets at the gates at drop off/pick up soon, more details about the raffle can be found here www.ptaraffle.co.uk.
N.B. LCS PTA will receive 75% of all tickets sold, the rest goes to the charity that has developed the raffle to cover the cost of prizes, administration and licences.
Stay in contact with us-
The PTA Team
To see more of what is happening at Long Close, please click here