World War 2 Assembly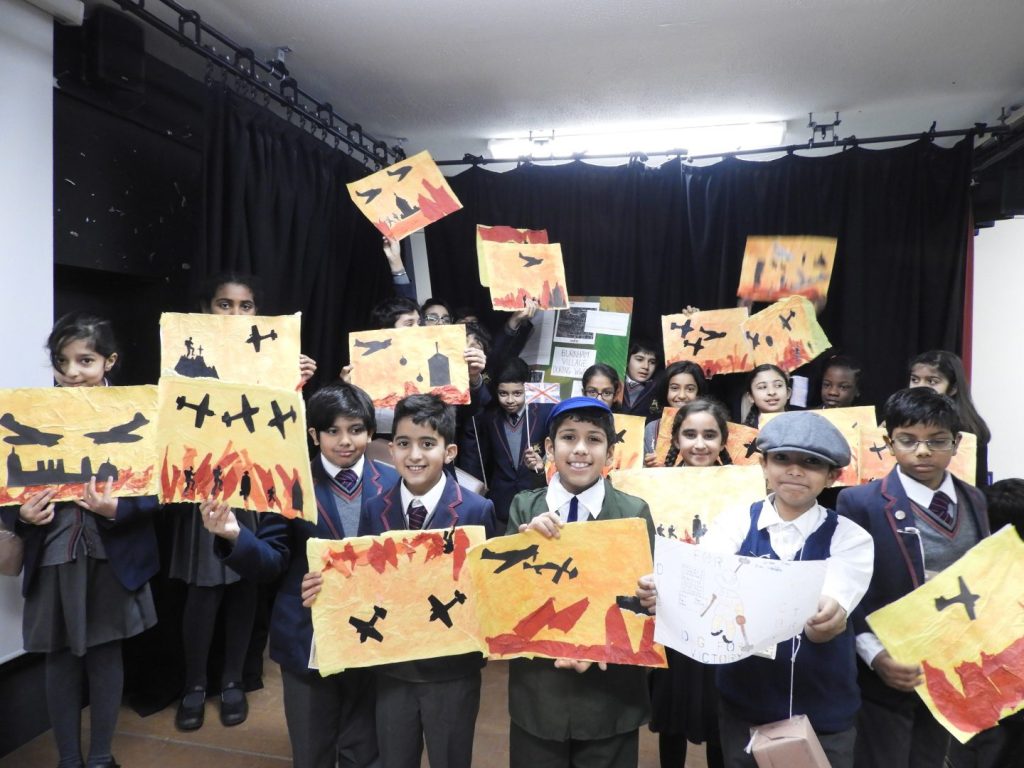 Year 5 delivered a comprehensive assembly about World War 2 to their parents and the rest of the Prep School. This has been their topic this term and they demonstrated how much History they had learned in an excellent presentation using their scrapbooks, Blitz city-scape artworks and home-made gas mask boxes as props. Some were dressed as evacuees with name labels round their necks and they explained how boys and girls were sent to the countryside and had to cope with rationing. 
The children all sat quietly when they listed to the original radio broadcast from Neville Chamberlain which marked the start of the war. There were piano and flute solos from Year 5 musicians and all the year group sang classic songs from the era – 'Pack up your Troubles' and 'We'll Meet Again'.  Well done Year 5 for all your research and for staging such an interesting assembly!
Published on: 4th February 2019