Year 10 attend 'Skills for Life' seminar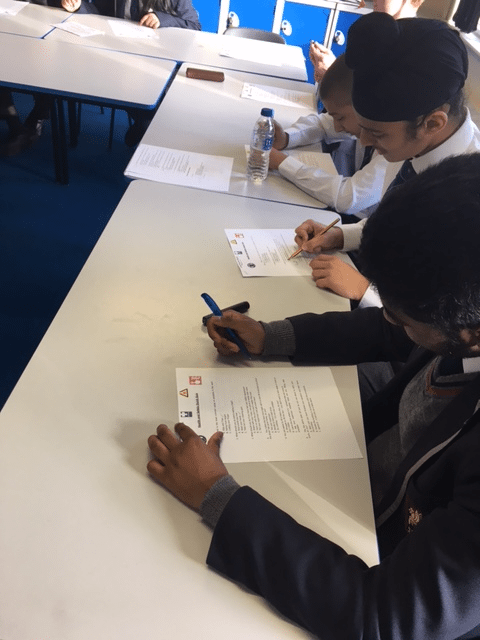 Yesterday, our Year 10 students attended a Skills for Life seminar led by Learning to Work as part of the build up to their work placements later this term.
The group were involved in some active discussions and debate around some vital aspects of life in the workplace. It was extremely pleasing to see how engaged the students were and how willing they were to explain their ideas and points of view.
During the seminar, the group considered a wide range of themes, including:
Key skills needed for employment – we agreed that some of the most relevant were attitude, initiative and communication;
Good and Bad Customer Service;
Personal Skills – preparing for excellent customer service;
Interview Techniques and the many different types of interviews;
Body Language;
Health and Safety in the workplace.
Overall, the group received a huge amount of good advice on how to prepare fully for their upcoming work placements. Thanks go to Kate and Yasmin from Learning to Work for delivering such an interesting and useful session.
Published on: 31st January 2017