Year 2 share their favourite healthy meals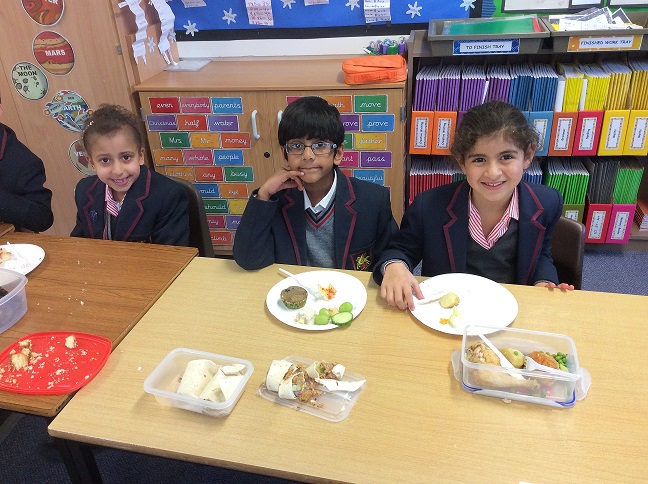 As part of their homework last weekend, Year 2 children were asked to prepare and bring in a sample of their favourite healthy meal for everyone else to try at school yesterday. What a fantastic variety and selection of food they provided! We had a wide range on offer from tasty homemade pizzas and breads to delicious pastas, stir-fries and wraps! It was clear that the children had tried hard to make their meals nutritionally balanced and even where we had the odd 'treat' food, by the time the children had a selection of the other meals on their plate, the treats only made up a very small portion of the meal, which is exactly how it should be!
Thank you so much to the children's parents for helping them carry out this activity. It was clear that the children thoroughly enjoyed themselves; from making the meals with you at home and showing them off at school through to sharing the ingredients and tasting each other's choices! Well done to all involved.
Published on: 10th January 2017