Teacher Spotlight – Mrs McCauley – Head of Modern Foreign Languages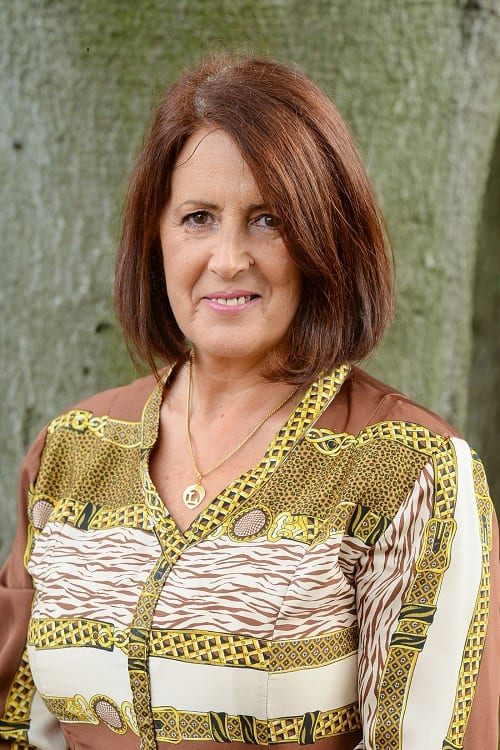 Mrs McCauley is Long Close School's Head of Modern Foreign Languages, and Key Stage 4 Gifted and Talented Co-ordinator. As our specialist Spanish teacher, pupils in every Key Stage has benefitted from being taught by Mrs McCauley at some stage. Prior to joining Long Close, Mrs McCauley taught French and Spanish in state senior schools for six years. In this interview, we find out a little more about Mrs McCauley and her amazing creative talents.
What were your first impressions of Long Close School and why did you want to teach here?
When I was first shown around the school, I was not only impressed by the large open spaces available for pupils but, above all, I was struck by how warm and accepting everyone was. Pupils' enthusiasm and smaller classes made me realise that we all could learn something new from each other.
What did you do before Long Close School?
Before I became a teacher, I worked as a translator for the courts and in the fashion industry.
What is your best memory from your school days?
School times are indeed the most fun, memorable and learning period of our lives. One of my special memories is a field trip, in Year 7, to explore how biscuits, sponge cakes, chocolates and fizzy drinks were made. The best part was the tasting at the end of the visit.
If you could grow up in any decade, which one would you choose and why?
It is a tricky question because I have been lucky to witness the pros and cons of different decades. For example, the lack of technological developments in the 1970s meant more family time, physical activity and being outdoors without fears. However, in the 1980-90s, technological advances not only brought together people from all over the world, it helped them to keep in touch regularly.
What is your all-time favourite movie and why?
I love watching comedies – one of my favourites is The Internship, which teaches you about friendship and teamwork.
If you could pass one piece of wisdom to your students, what would you share?
"If at first you don't succeed try, try and try again!"
Is there a quote or saying you live your life by?
Nothing is impossible, the word itself says I'm possible!
Any fun facts we might not know about you?
I learnt how to carve flowers and animals from fruit and vegetables.
How do you like to spend your spare time?
Learning how to do new things, travelling, sewing, painting, and reading.