Culture of Care
We are committed to maintaining the highest standards of care, safety and wellbeing for all children, in Long Close School.
This culture of care is uncompromising. An integral part of our school, it guides the decisions and actions that we take in the day-to-day management of our schools. It includes the security of our educational environments, the pastoral care and emotional wellbeing of our students. This culture is backed up by our governance structure, reporting to Cognita's Board.
Children are preparing to return to school following weeks of online learning; for some this will be exciting, but for others it may induce anxiety. Download the factsheet below for some ideas about how to prepare children .
In this video, Professor Tanya Byron provides some tips for preparing children to return to school following Lockdown.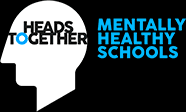 This toolkit from the Anna Freud, Mentally Healthy Schools campaign, contains great  resources for children and parents.
CLICK HERE
The Little Blue Book of Sunshine booklet, shares mental health and wellbeing advice for children and young people across Berkshire.
READ HERE
Support for Families and Children
Looking after our mental health has become increasingly important. Here are some of the incredible organisations that are committed to helping you and your family.
Young Minds wants to see a world where no young person feels alone with their mental health, and gets the mental health support they need, when they need it, no matter what.
CLICK HERE
Every Mind Matters is an NHS service providing excellent advice and resources for managing all aspects of mental health.
CLICK HERE
Kooth, is an online counselling and emotional well-being platform for children and young people. It is one of the NHS's leading providers.
CLICK HERE
StarLine was established to support parents and pupils with home learning while schools were closed during the coronavirus pandemic.
CLICK HERE
An organisation committed to supporting children and families with mental health, enabling them to reach their full potential.
CLICK HERE
A charity that helps children and young people, parents, and families, to rebuild their lives when a child grieves or when a child dies.
CLICK HERE